All and Sundry Shows in 2016
Every year All and Sundry try and put on a broad range of shows to capture the the interest of our members and our wider audience. From Dazzling Pantomimes to gritty drama we hope there is something for everyone
Click on show name to see some details
Gallery
A selection of photographs from the show
Use scroll bar to view Gallery
Reviews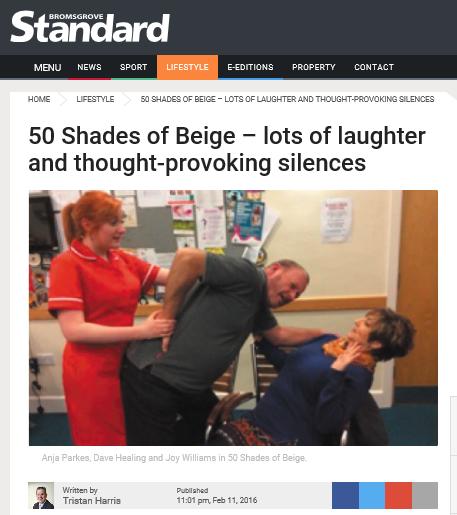 THERE were plenty of laughs, and almost as many thoughtful silences, as a capacity crowd watched Roger Goddard's new poignant comedy 50 Shades of Beige at the Upstairs Room at Redditch's Palace Theatre. The show is centred around a host of wonderful colourful characters residing in the fictional Autumn Leaves Nursing Home and the interactions between them. But, in what you would expect to be a slowed down setting, there is plenty of fast-paced comedy and quick-witted one-liners and visual gags delivered excellently by a talented cast. The key to good comedy is interesting and well thought-out characters and 50 Shades of Beige has them in abundance. There is the formidable. and somewhat bossy, Joy Peters, played excellently by Vanessa Morgan, and the forgetful Norma Burrows portrayed equally well by Joy Williamson. Kind and considerate nurse Anne Wilson (Anja Parkes) and the clever and relatively sensible Bill Greenwood (Ken Messenger) also held places in the hearts of those watching. But the audience's hearts and the show itself was stolen by charming lovable Lothario Tom Holmes who, played magnificently by David Healing, went on the biggest roller-coaster of a journey. For the majority, Tom was out to have fun and lived for laughter, but it was his small gestures that made the most poignant moments in this thought-provoking comedy. Because of the setting, the intimate and "homely" Room Upstairs was perfect for this show but it would not have been out of place on a bigger stage and, when you watch it, you feel more people should get a chance to see this excellent production.

50 Shades of Beige
Artrix Studio, Bromsgrove and The Room Upstairs, Palace Theatre Redditch
Mon 01 Feb to Sun 21 Feb
Tom is determined to grow old disgracefully. Ensconced in a private nursing home, his romantic attentions are focused on Norma, a fellow patient but the course of true love never runs smoothly in this poignant but uplifting comedy.
Cast
Tom Holmes
David Healing
Bill Greenwood
Ken Messenger
Joy Peters
Vanessa Morgan
Anne Wilson
Anja Parkes
Norma Burrows
Joy Williamson
David Holmes
David Berrisford
Joanna Holmes
Ruth Messenger
Creatives
Written and Directed by
Roger Goddard
Assistant Director
Jannet Allen
Stage Manager
Graham Forbes
Lighting and Sound
Simon Wicks
Publicity
Brian Wiggins
Artwork
Graham Forbes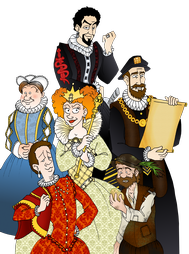 Gallery
A selection of photographs from the show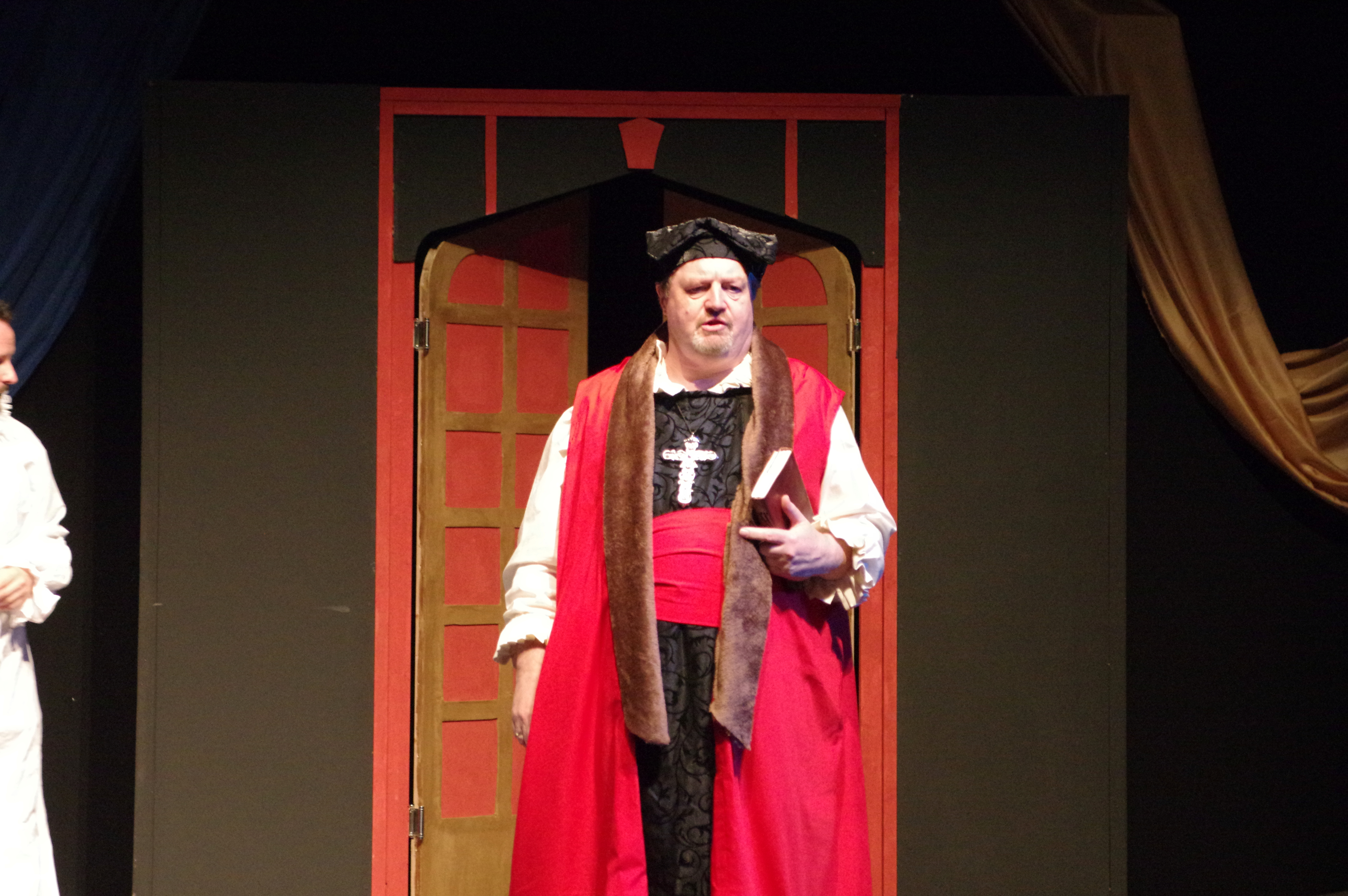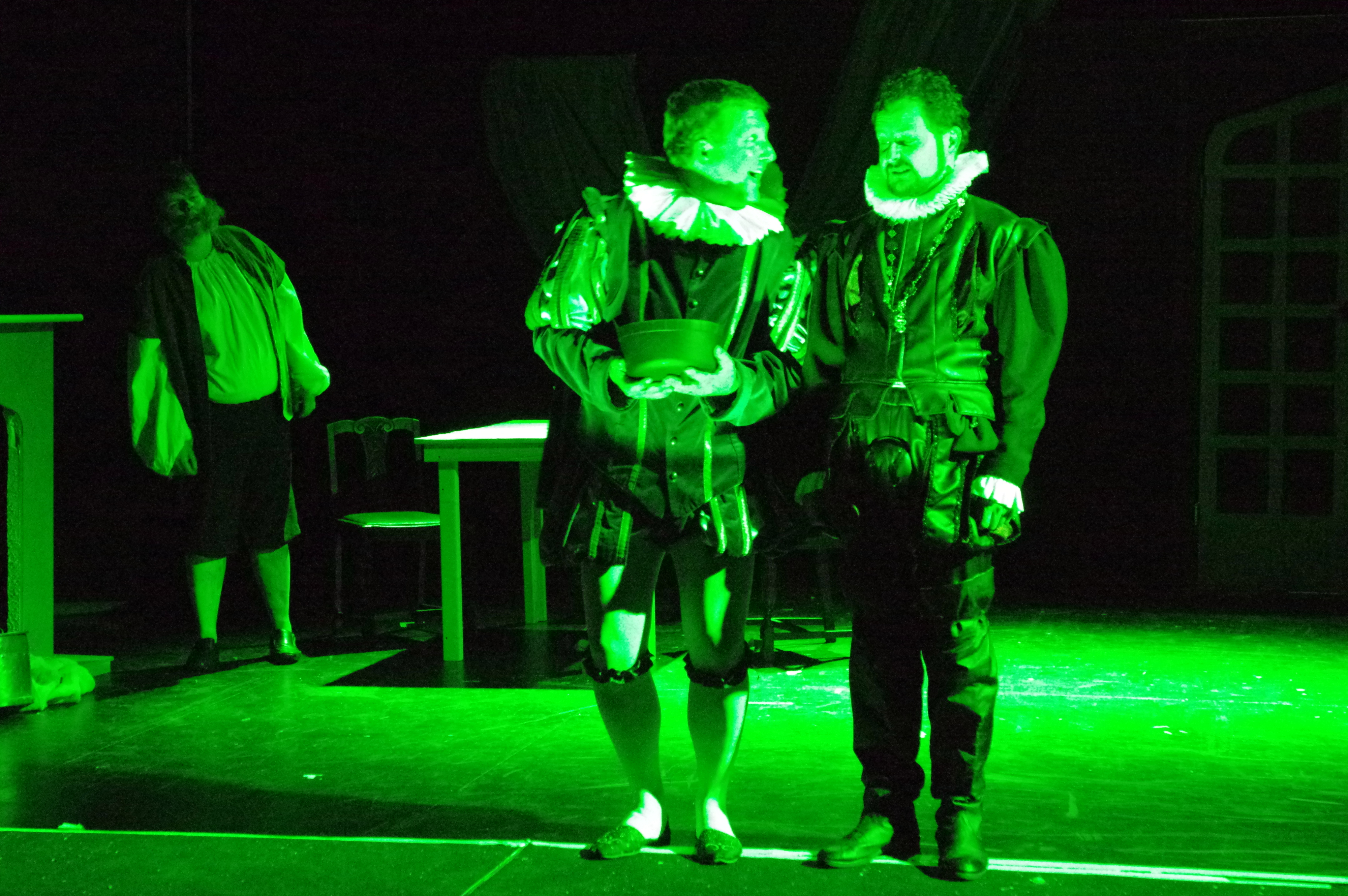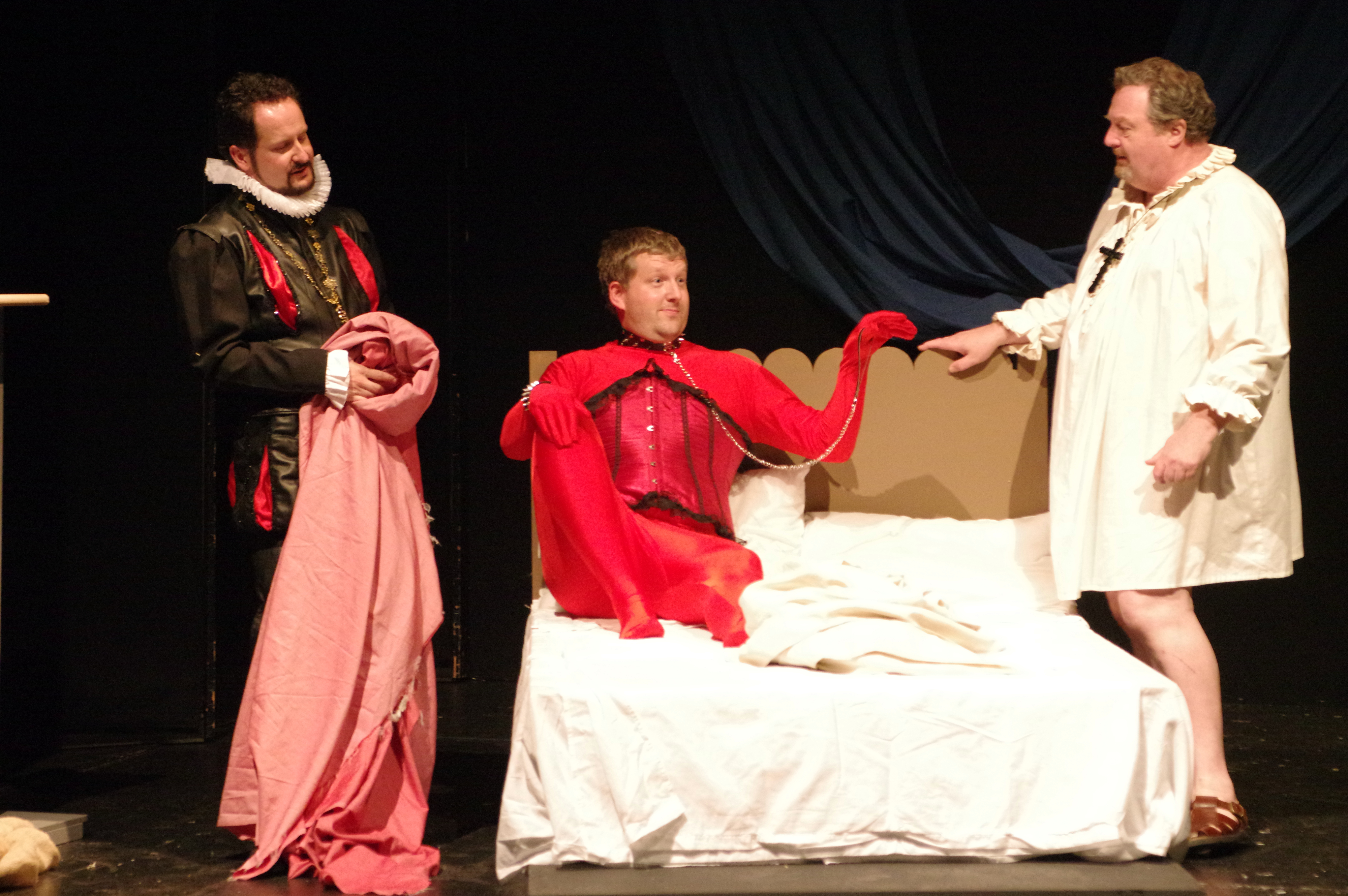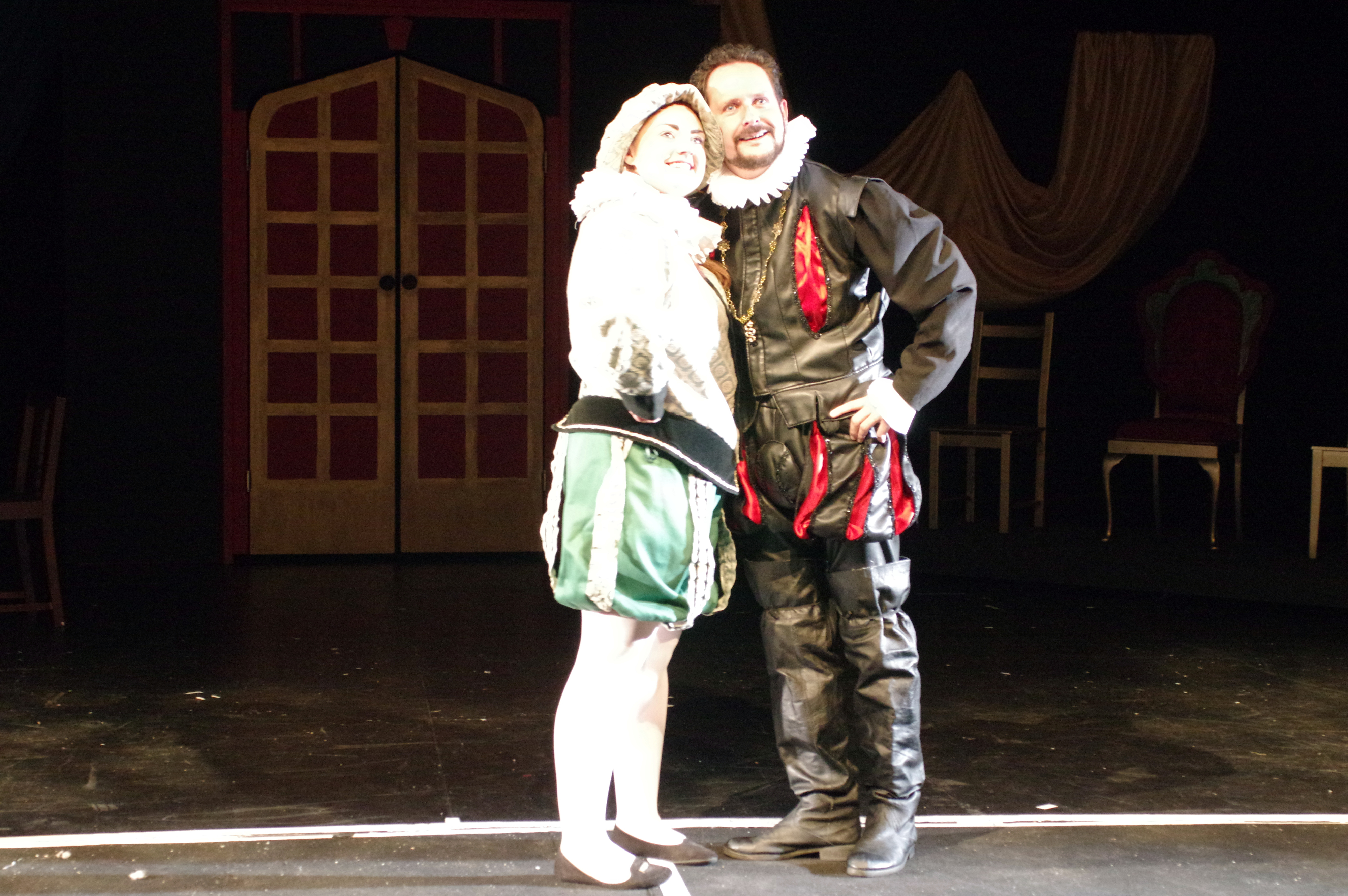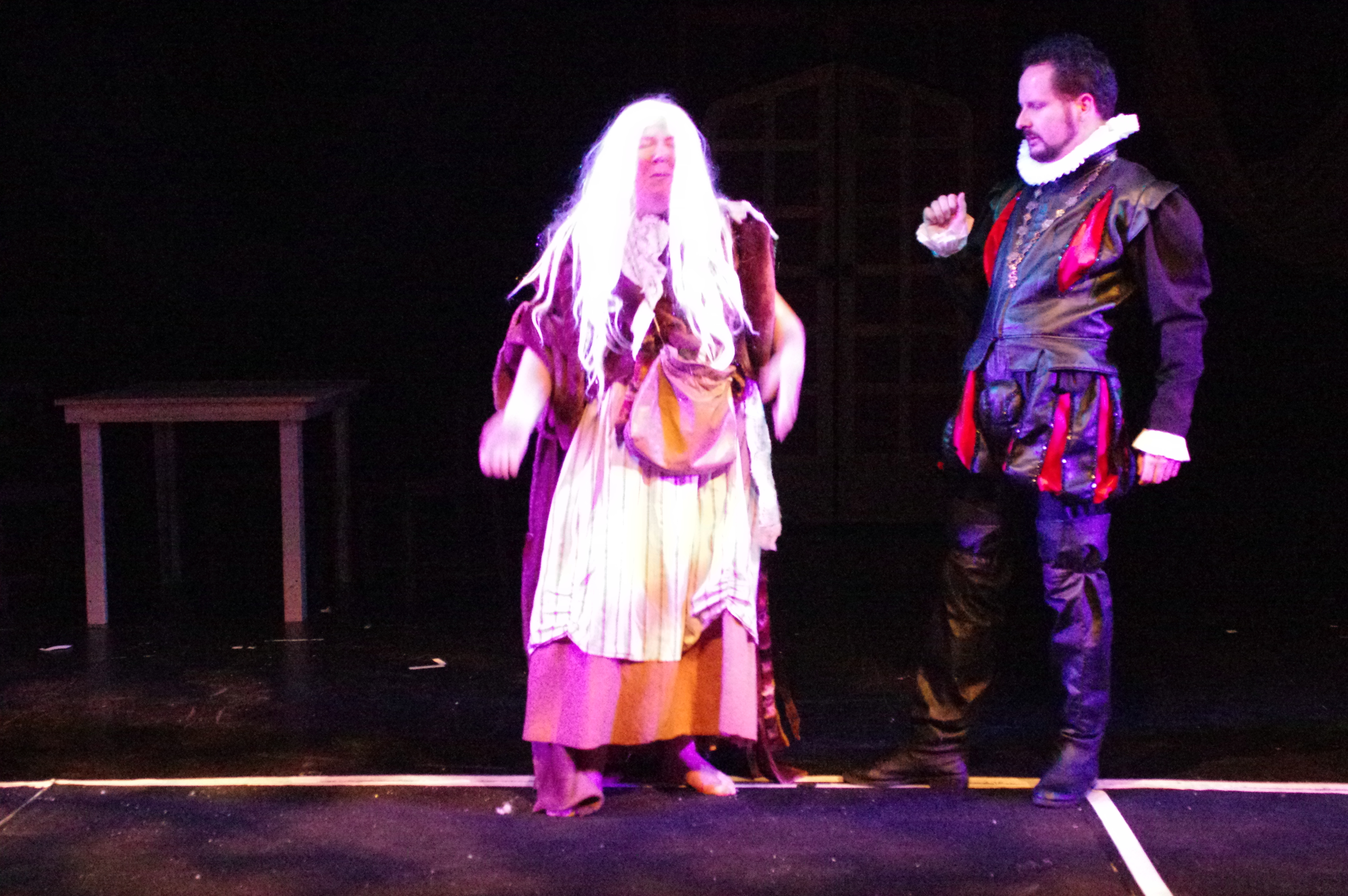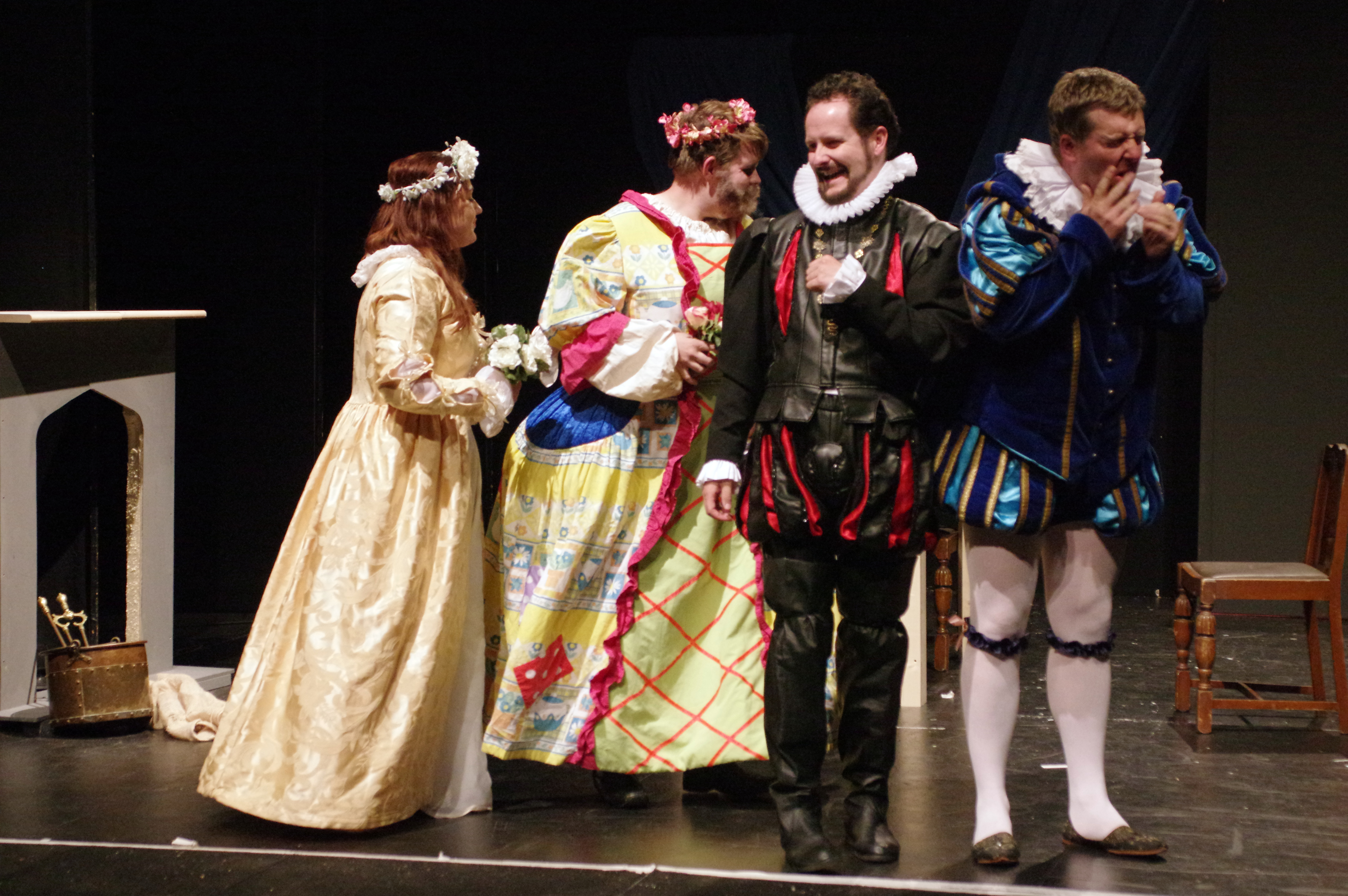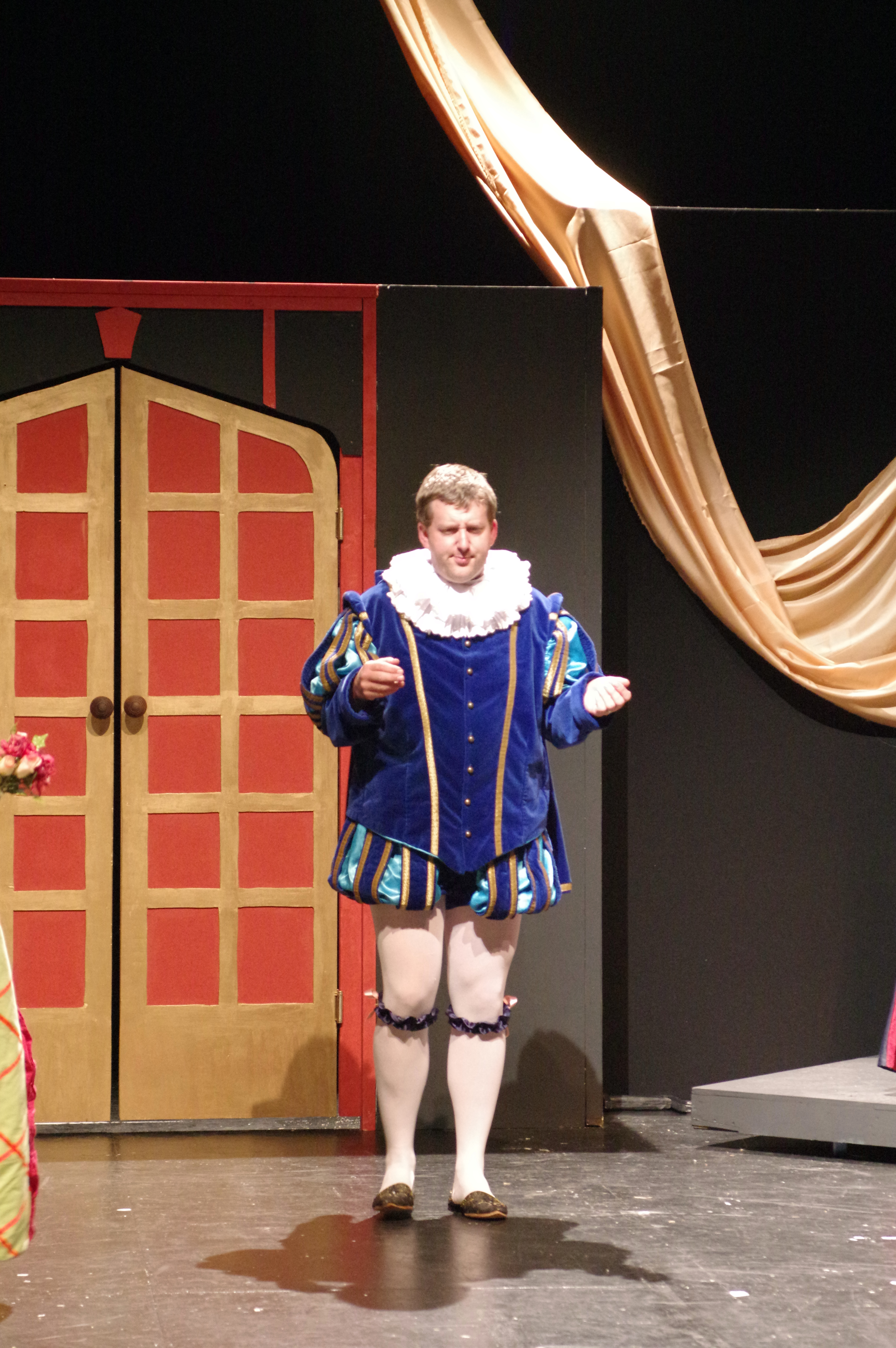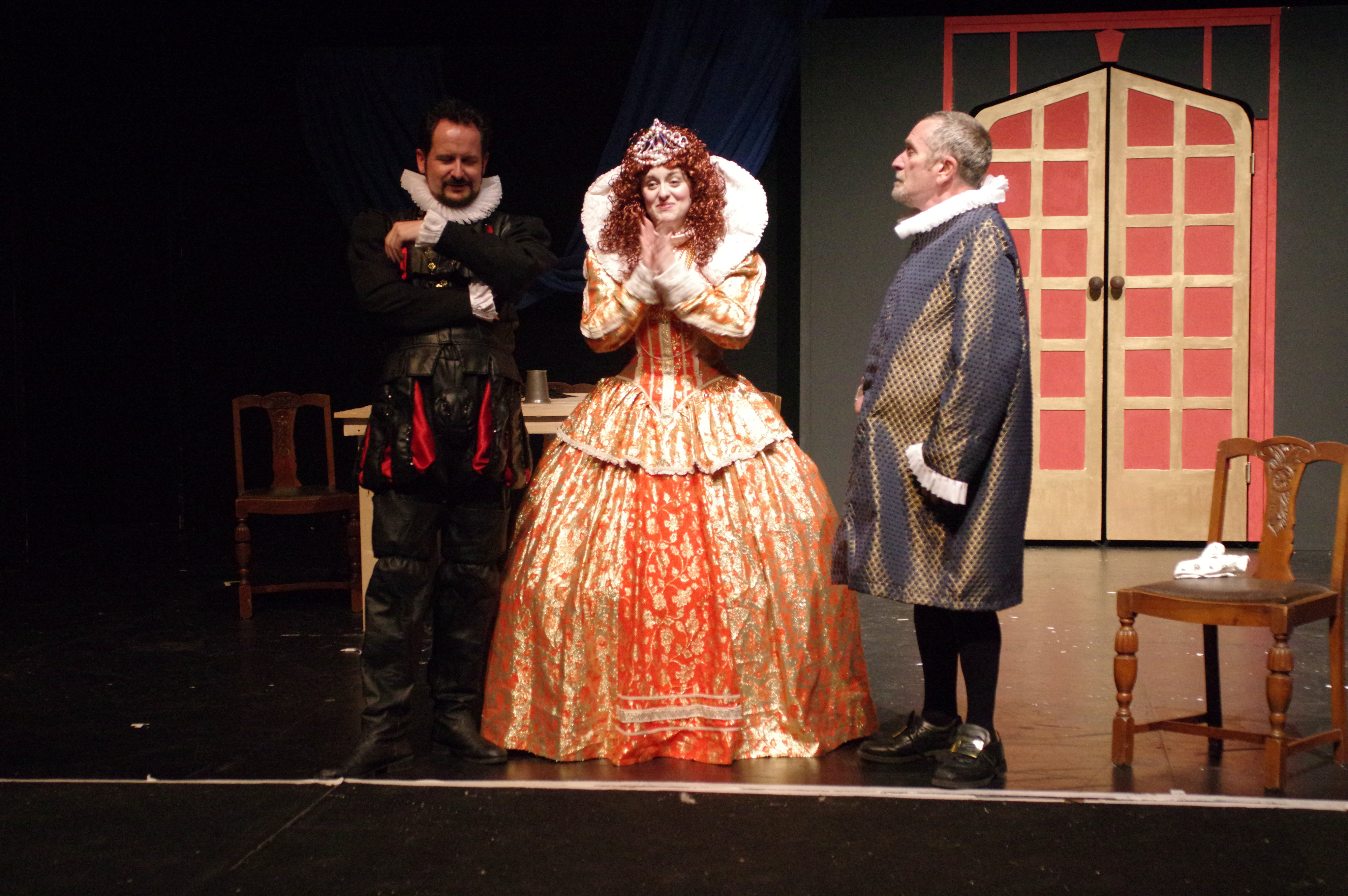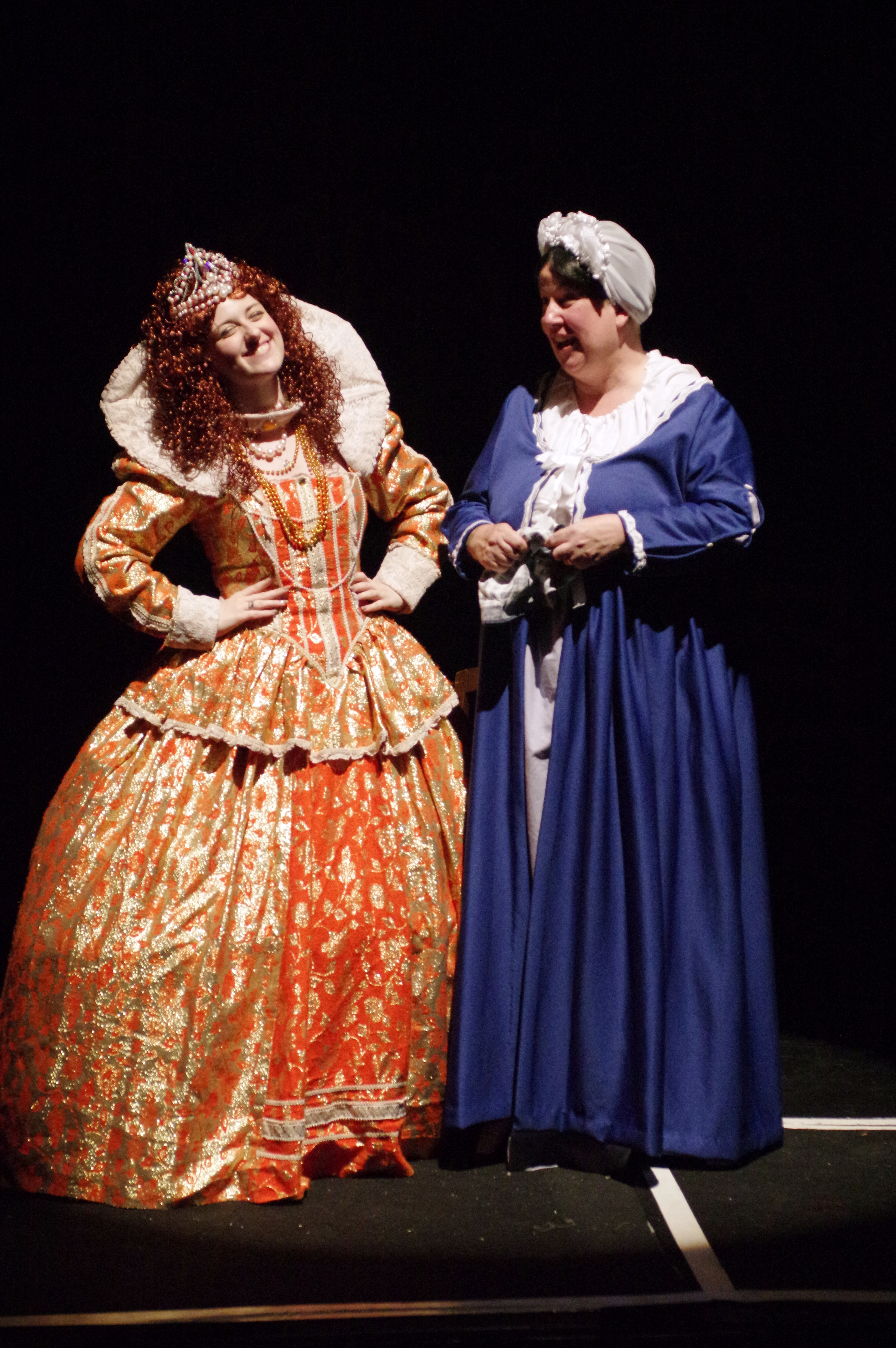 Use scroll bar to view Gallery
Reviews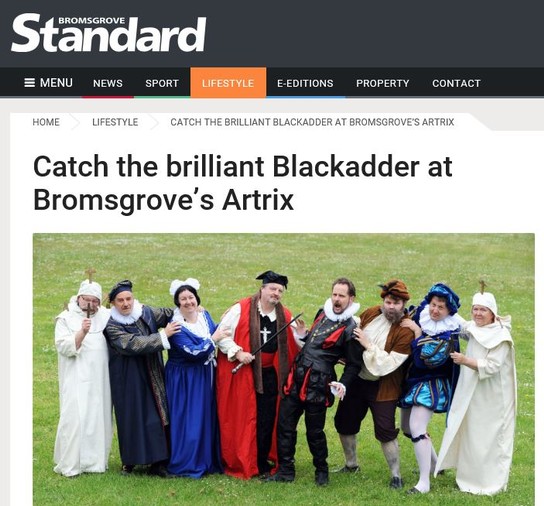 ALL AND Sundry's stage version of Blackadder - The Tudor Years was a brave move as people will naturally have the TV show in their heads as a benchmark as they take their seats. But this talented cast rose to the challenge and put on a fantastic production. It featured three episodes from the popular programme - Money, Bells and Beer. There were some great performances on the night; Alan Feeney was strong as Blackadder, he did well as the main character and focal point, delivering some great one-liners along the way. Comedy is all about timing and sitcoms are all about the characters and the way they interact. Feeney's partnerships with John Aubrey as Baldrick and Matthew Fearnley as Lord Percy were faultless throughout. Graham Forbes impressed as the stern and self-righteous Bishop of Bath and Wells and Edward Timpson delighted the crowd with his brief and brilliant appearance as Flasheart. The problem with that role is it was played in the TV show by the late Rik Mayall - you couldn't ask for bigger shoes to fill and he did just that, providing plenty of real laugh out loud moments during the brash character's short time on the stage. The Blackadder cast was just 13 people and there were plenty of titters when some of the actors such as Bob Wilkes and Sheila Proudfoot came on in different roles. But the performances of the evening went to Tanith Garcia as Queenie and Mandy Hawkes as Nursie. There was so much comedy generated between the two, simply through their interaction on the stage. In fact, there were giggles as they appeared, even before they had said anything. Tanith's body language, facial expressions and all-round portrayal of this fiery, colourful and exciting character was second to none and stole the show. Her sidekick complemented her greatly and a lot of the time it was her laughter that led to hysterics from the audience. The set was clever and simple with scenes punctuated with instrumental music. it enabled the show to maintain a fast pace, similar to how it was in the TV show. This was particularly so in the final episode where Blackadder is entertaining two different parties; one a purist and the other a drunken rabble's get-together. The finale, however, was a master stroke from producer and director Andrew Corcoran and associate director Emma Hay. To create a bawdy and comedic song based on Master of the House from Les Miserables which, as well as getting a few laughs, also got all the actors on the stage at the same time for the final bow was genius and made that part of the show seamless.

Blackadder Tudor Years
Artrix, Bromsgrove
Tue 07 Jun to Sat 11 Jun
Three episodes become one play in All & Sundry's production from the third series of the BBC sitcom Blackadder, written by Richard Curtis and Ben Elton
Cast
Blackadder
Alan Feeny
Lord Percy Percy
Matthew Fearnley
Baldrick
John Aubrey
Lord Melchet
Roger Goddard
Queen Elizabeth I
Tanith Garcia
Nursie
Mandy Hawkes
Bishop of Bath and Wells
Graham Forbes
Flashheart
Edward Timpson
Mollie, Kate, Partridge
Rianne Hawkins
Mad Beggar, Corne, Piddle
Zena Schtyk
Messenger, Leonard, Dr Leech, Frobisher
Luke Haden
Arthur, Mr Pants, Kates Father, Lord Whiteadder
Robert Wilkes
Mrs Pants, Wisewoman, Lady Whiteadder
Sheila Proudfoot
Creatives
Director & Producer
Andrew Corcoran
Assistant Director
Emma Hay
Stage Manager
Shaun Knowles
Lighting and Sound
Simon Wicks
Back Stage Crew
Mark Clayton Clive Proctor Howard Vollans
Wardrobe
Alison Berrisford Sheila Proudfoot
Set Design
Andrew Corcoran Emma Hay Simon Wicks David Green
Set Builder
David Green
Publicity
Barbara Treen Roger Goddard Andrew Corcoran
Artwork
Rhiannon Winchester
Photographer
Roy Miles
Front of House
Victoria Vollans Ed Loboda Emma Hay Anja Parkes Sarah Feltham Alison Berrisford Martina Ponsonby Vanessa Morgan
Transport
Ken Messenger David Green
Programme
Simon Wicks David Green
Additional Music
Graham Forbes - Arrangement Emma Hay - Lyrics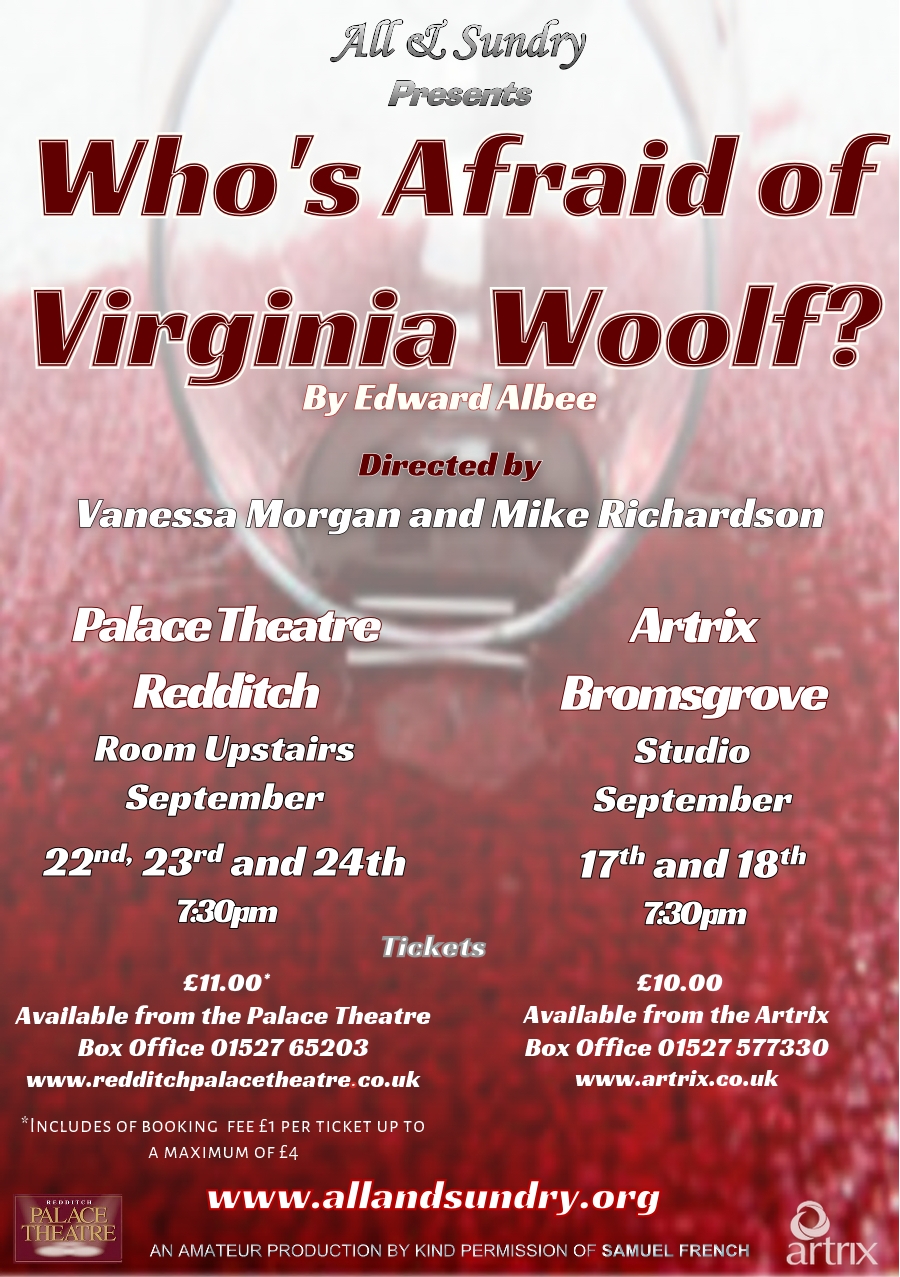 Reviews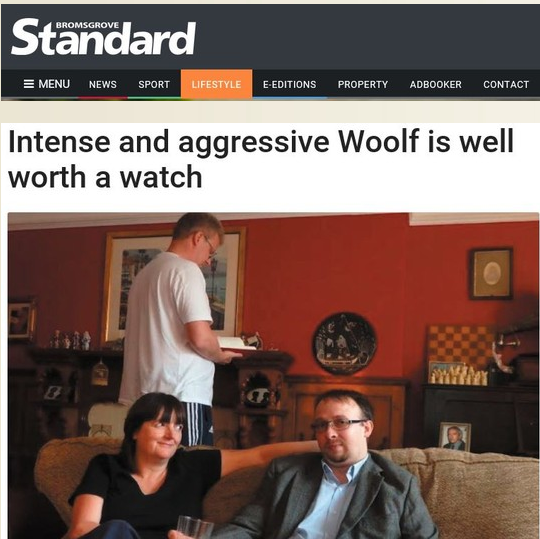 Written by Tristan Harris THE ARTRIX studio could not have been a better setting for All and Sundry's latest offering, a stage version of Who's Afraid of Virginia Woolf? This intense drama centres around the bitter and frustrated relationship of George and Martha who, after a university faculty party, embroil younger couple Nick and Honey into a night of deadly game playing. It features just four characters and explores middle-age marriage breakdown, psychological relationships, human feelings and more. The smaller venue chosen provided an unbelievably claustrophobic feeling and, with the actors almost toe-to-toe with the front row during some argumentative confrontations and other explosive moments, it was exactly what was needed. You felt like you had literally sneaked into someone's living room to get a "fly on the wall" insight into how they lived their lives. The other important aspect about this play is the casting has to be spot on, and it was. You could see director Vanessa Morgan had chosen four very talented actors and put them in exactly the right roles. Barbara Treen was excellent as Martha who, full of venom for the most part and full of sadness for others, made you loathe her sometimes and occasionally pity her and her life. Andrew Corcoran made the role of supposedly brow-beaten husband, but often equally as feisty, George his own and dominated the stage when he needed to. Ed Butler was wonderful as "new-boy" Nick who was full of motivation and hope for the job he was due to start and Sarah Feltham brought the "fragile" Honey's character to life. There were times when you really felt for her and the situation she had unwittingly been caught up in. This play flits erratically from moments of laughter to deep intensity and shocking aggressive and abusive scenes and likewise, as you watched, your empathy flitted from one character to another. That was a true testament to the high quality of the acting on show. Overall this performance was intense psychological theatre at its best and is well worth seeing when it moves to the Palace Theatre in Redditch this week. It was also made all the more poignant with the news that the show's writer Edward Albee, who had a superb story to tell and told it so well, passed away yesterday morning (Saturday) at the age of 88.

Who's Affraid of Virginia Woolf
Artrix Studio, Bromsgrove and The Room Upstairs, Palace Theatre Redditch
Sat 17 Sep to Sat 24 Sep
History professor George and his boozy wife, Martha, return late one Saturday night from a cocktail party at the home of the college president, Martha's father. Martha announces that she invited another couple, newly appointed instructor Nick and his timid wife, Honey, over for a nightcap. When the younger couple arrive, the night erupts into a no-holds-barred torrent of marital angst and verbal tirades.
Cast
George
Andrew Corcoran
Nick
Ed Butler
Martha
Barbara Treen
Honey
Sarah Feltham

Gallery
A selection of photographs from the show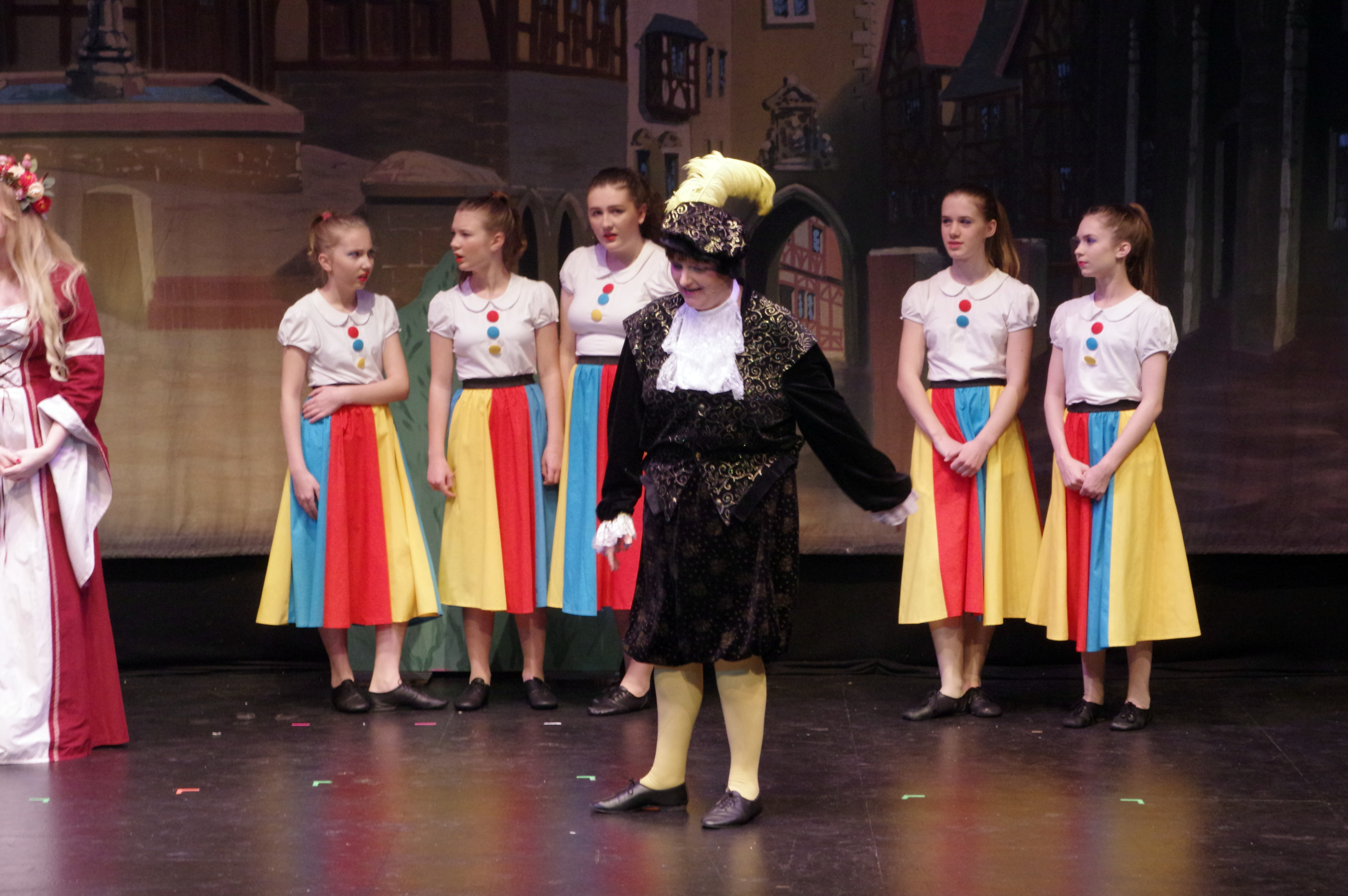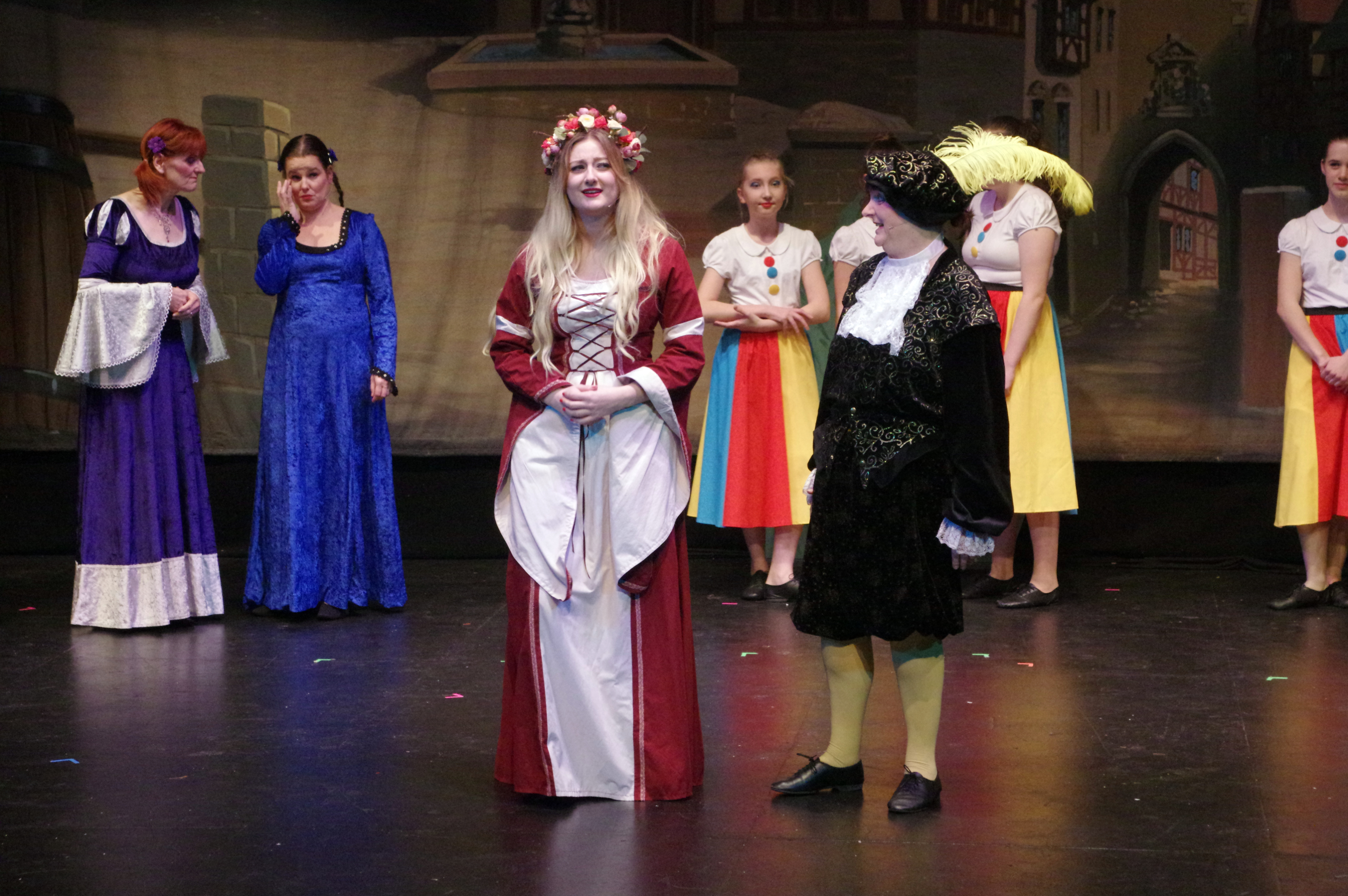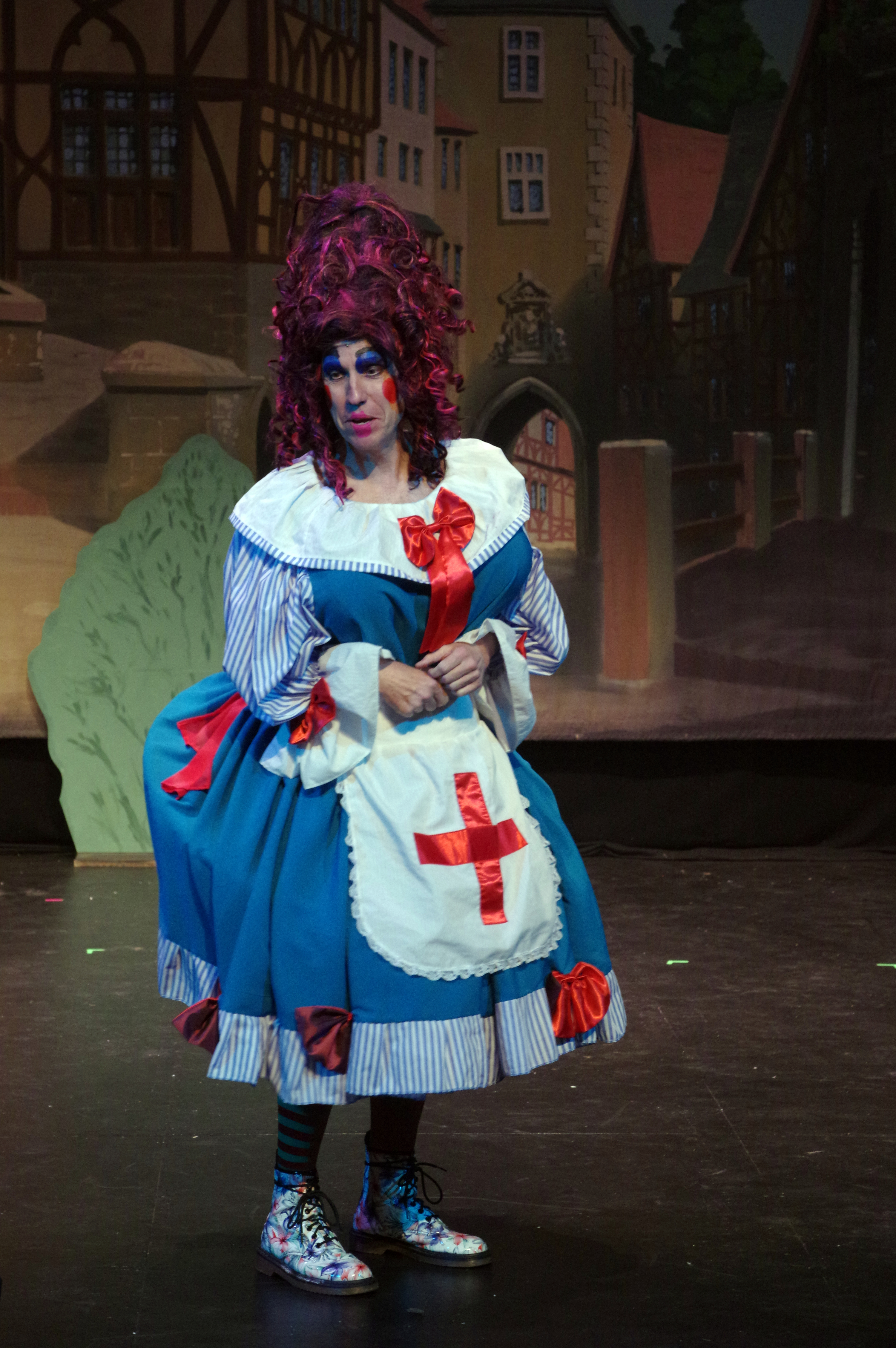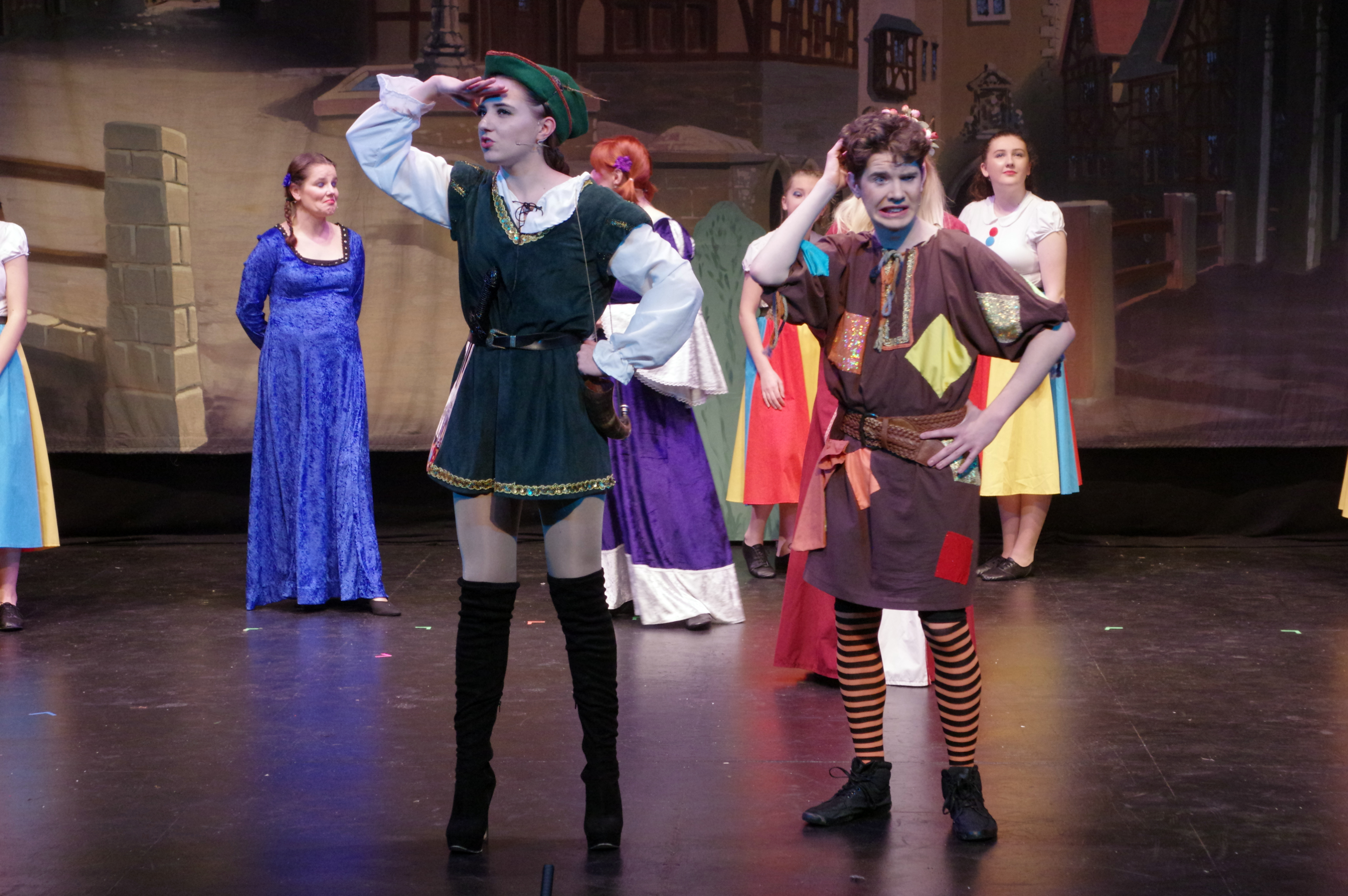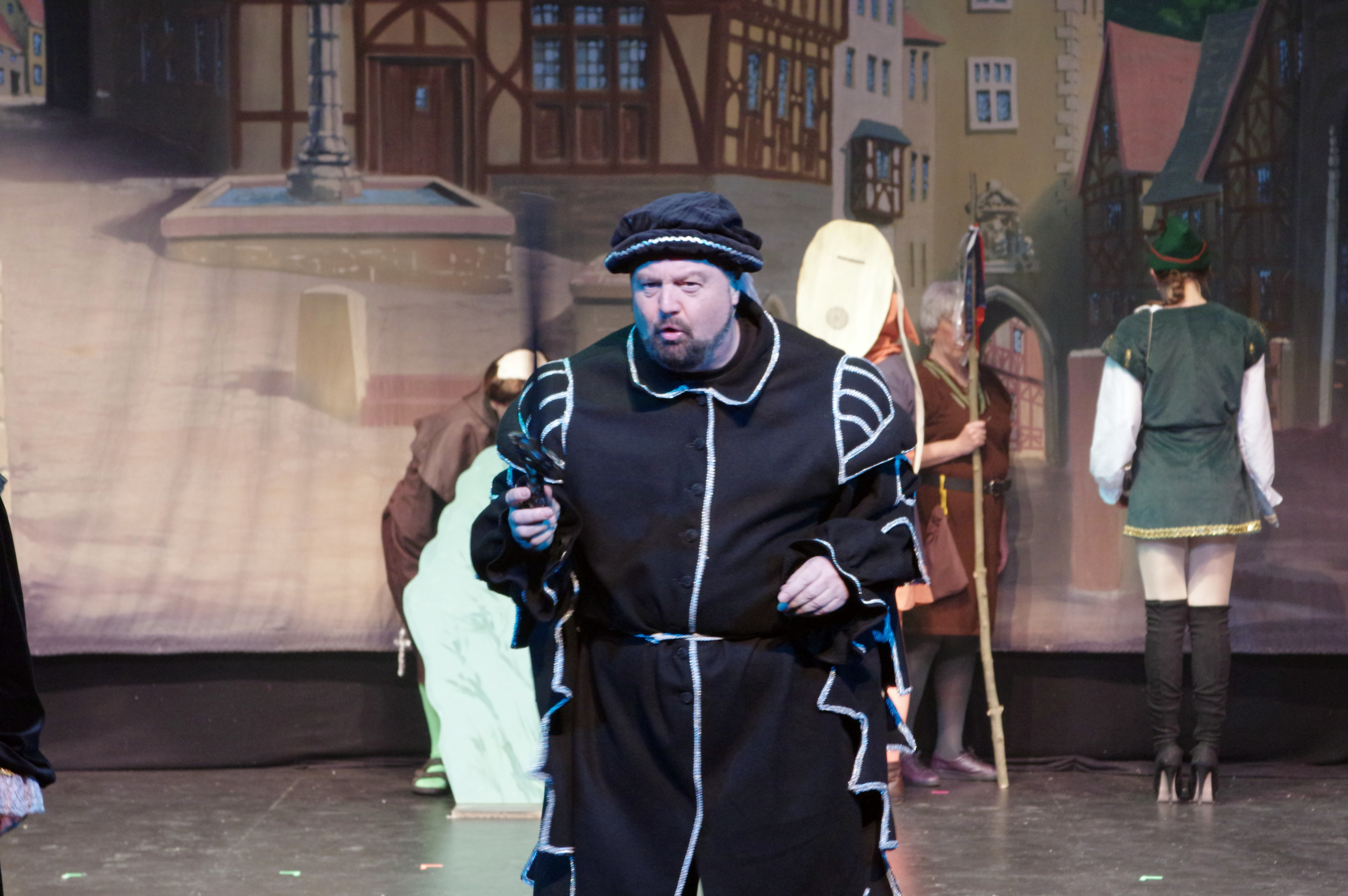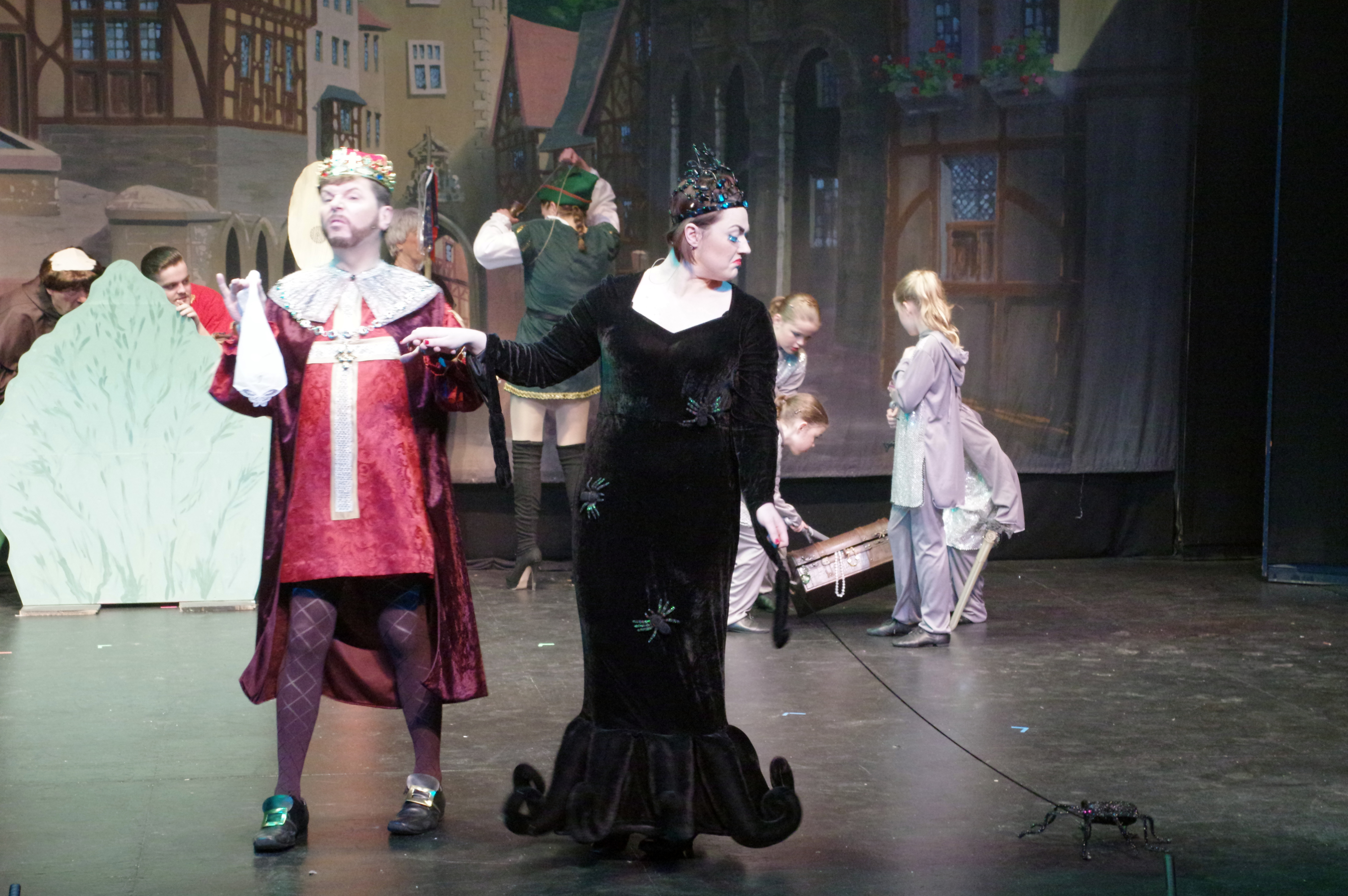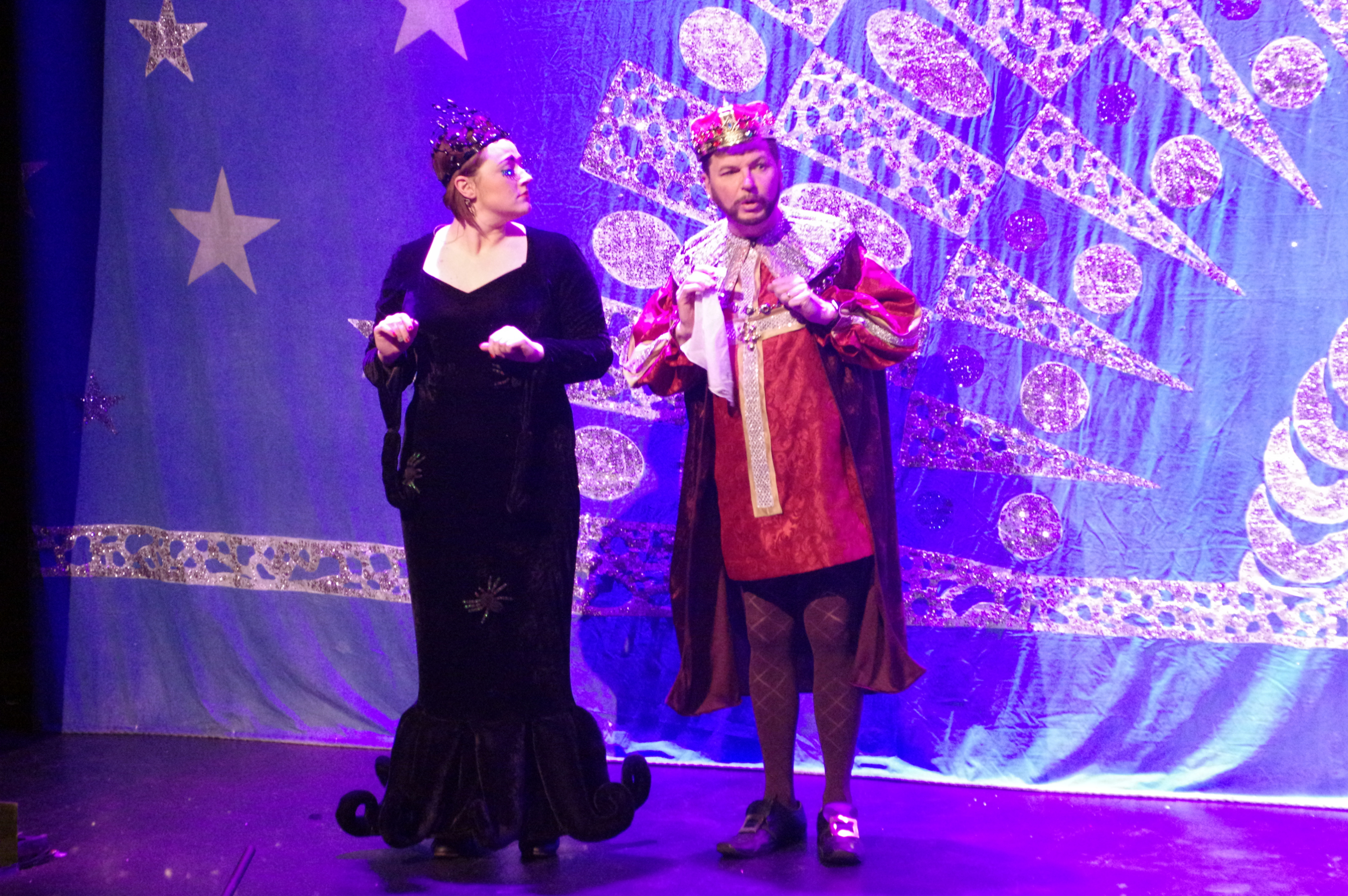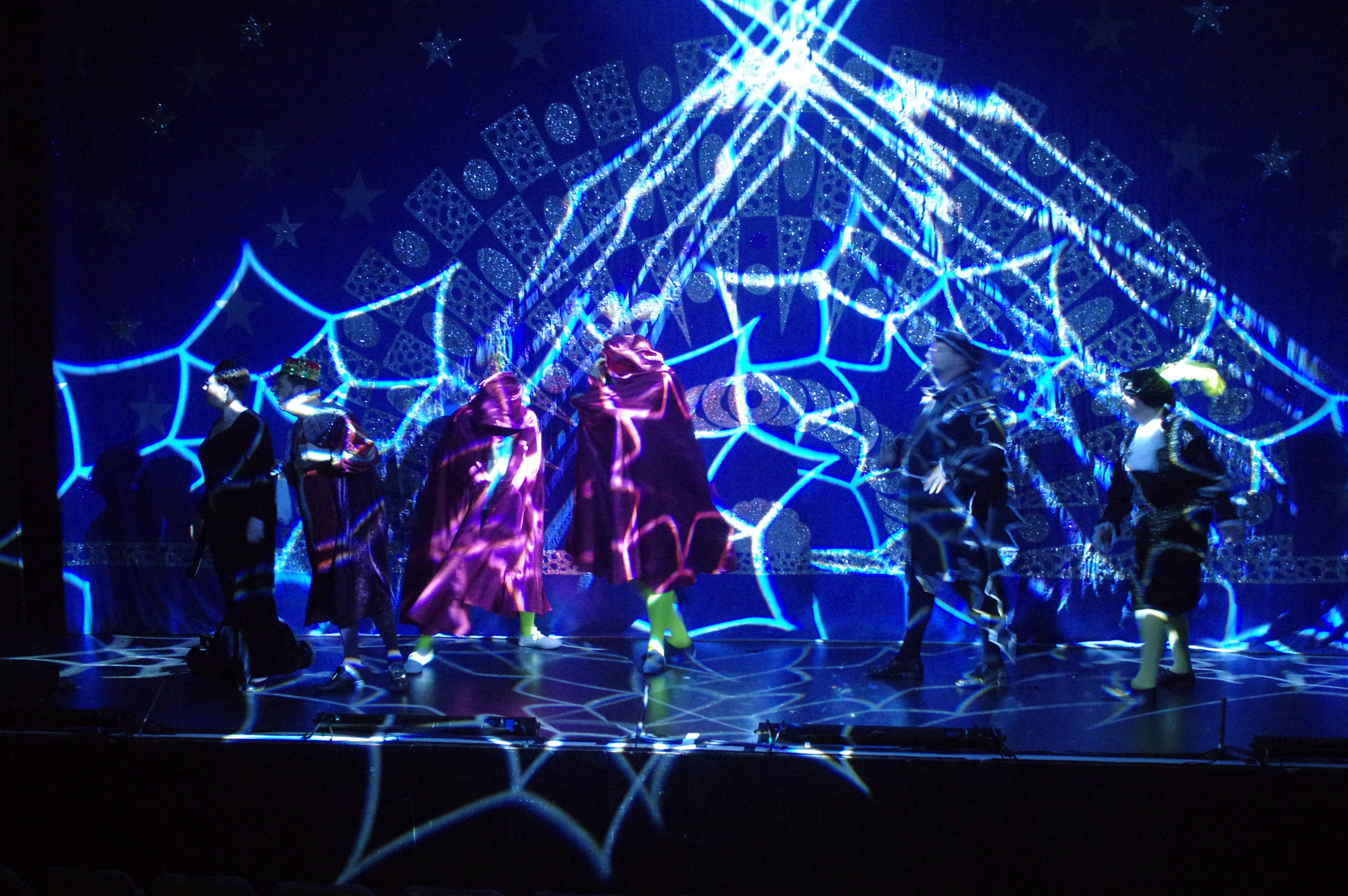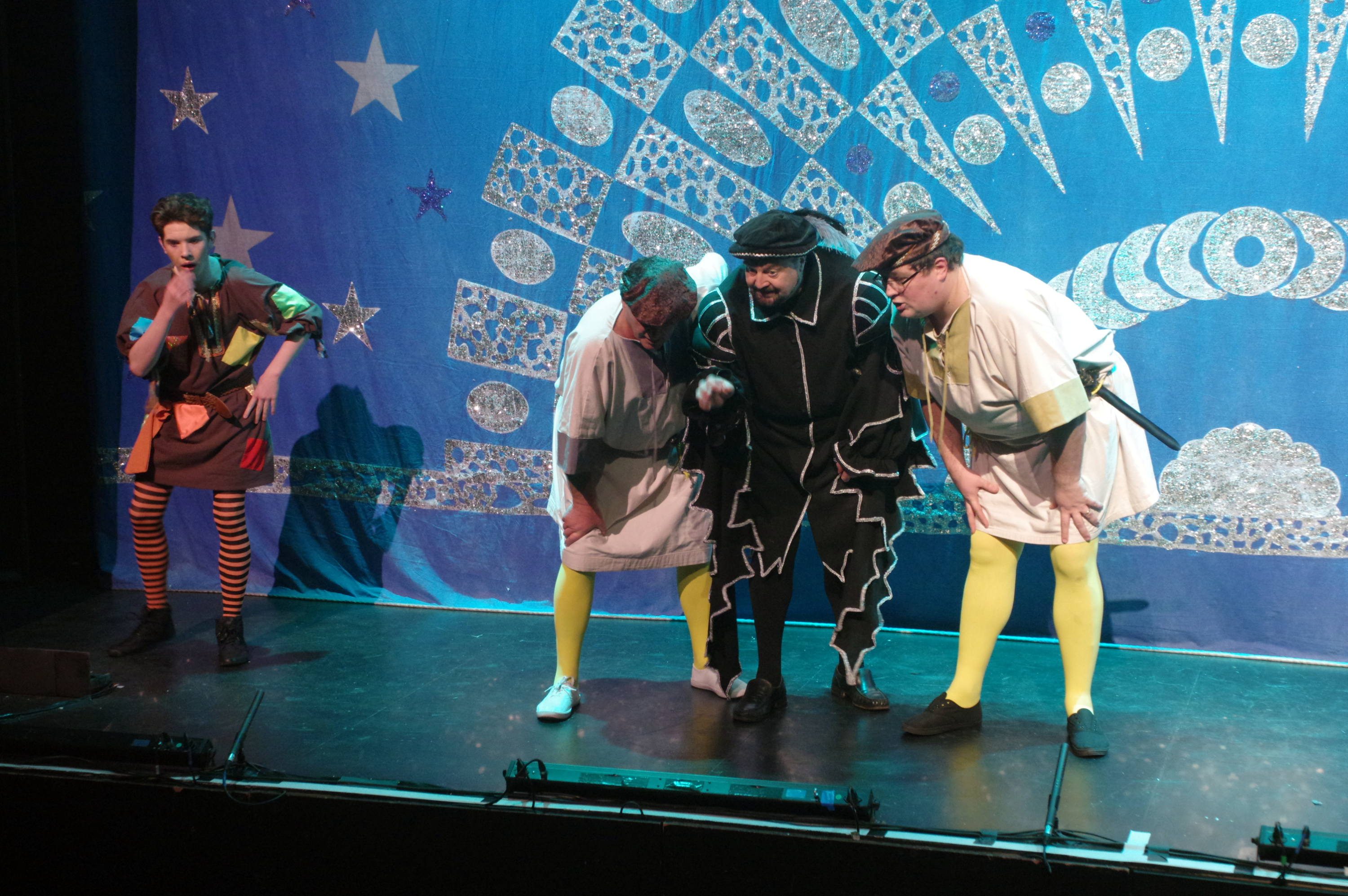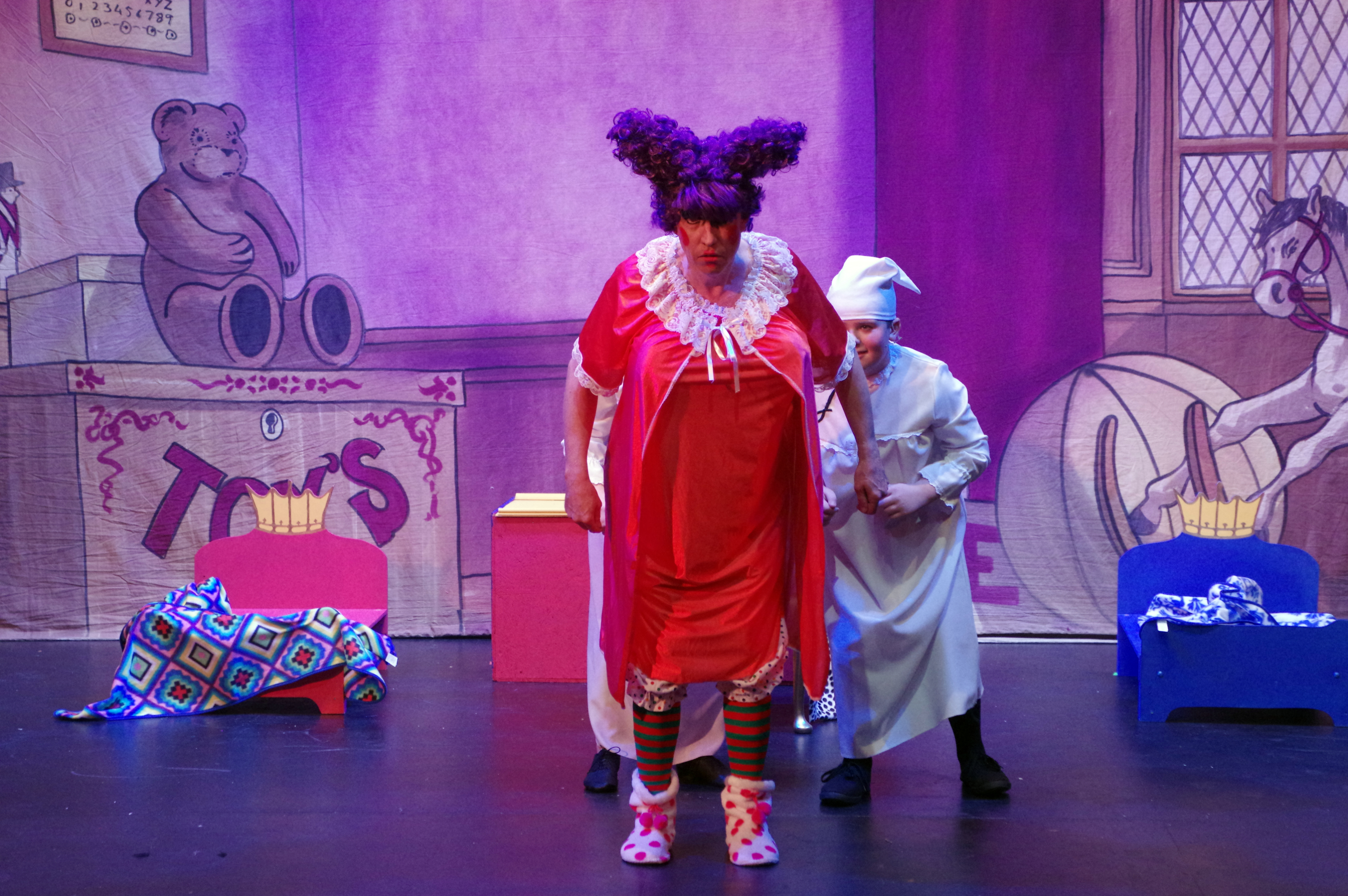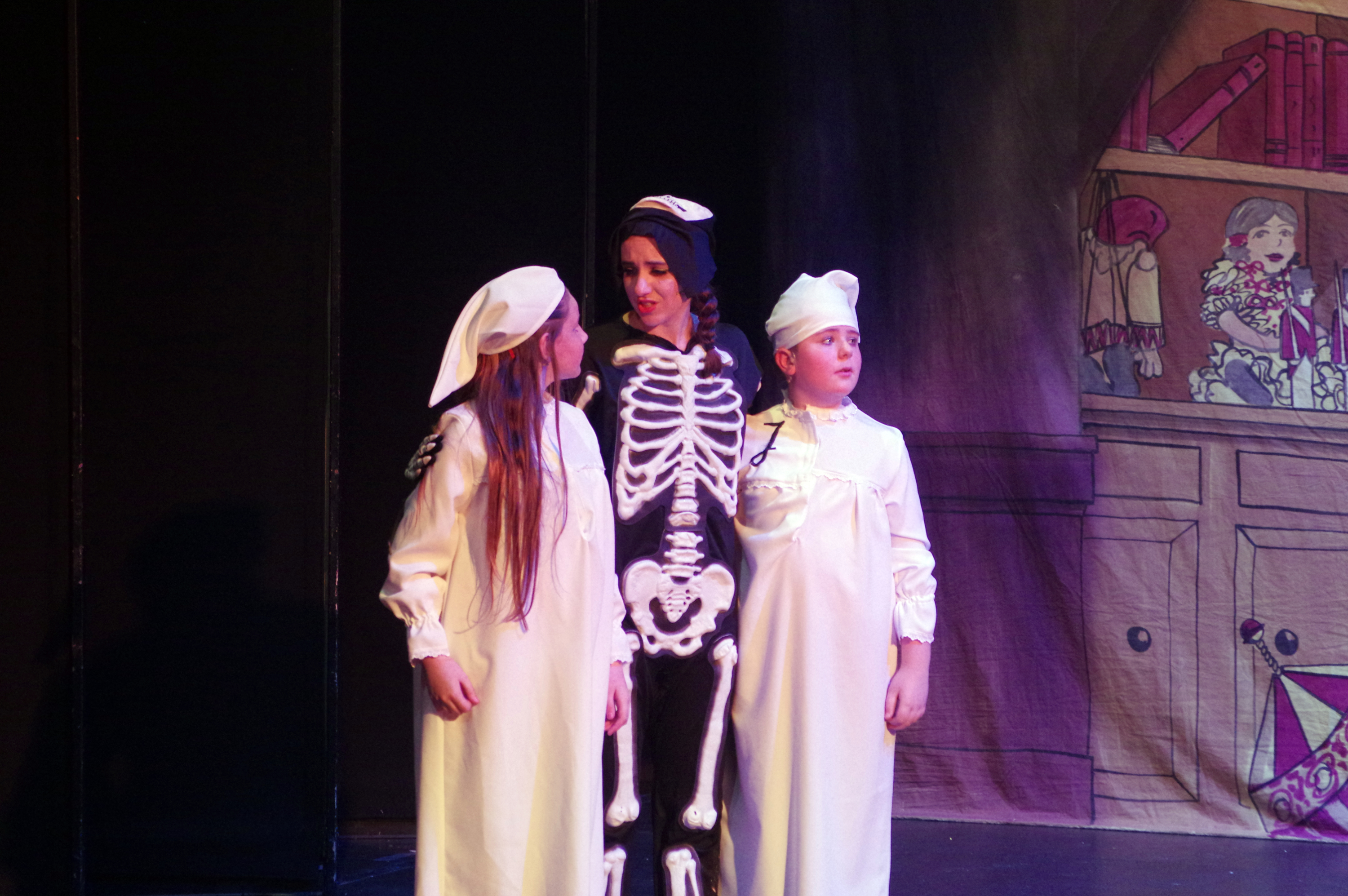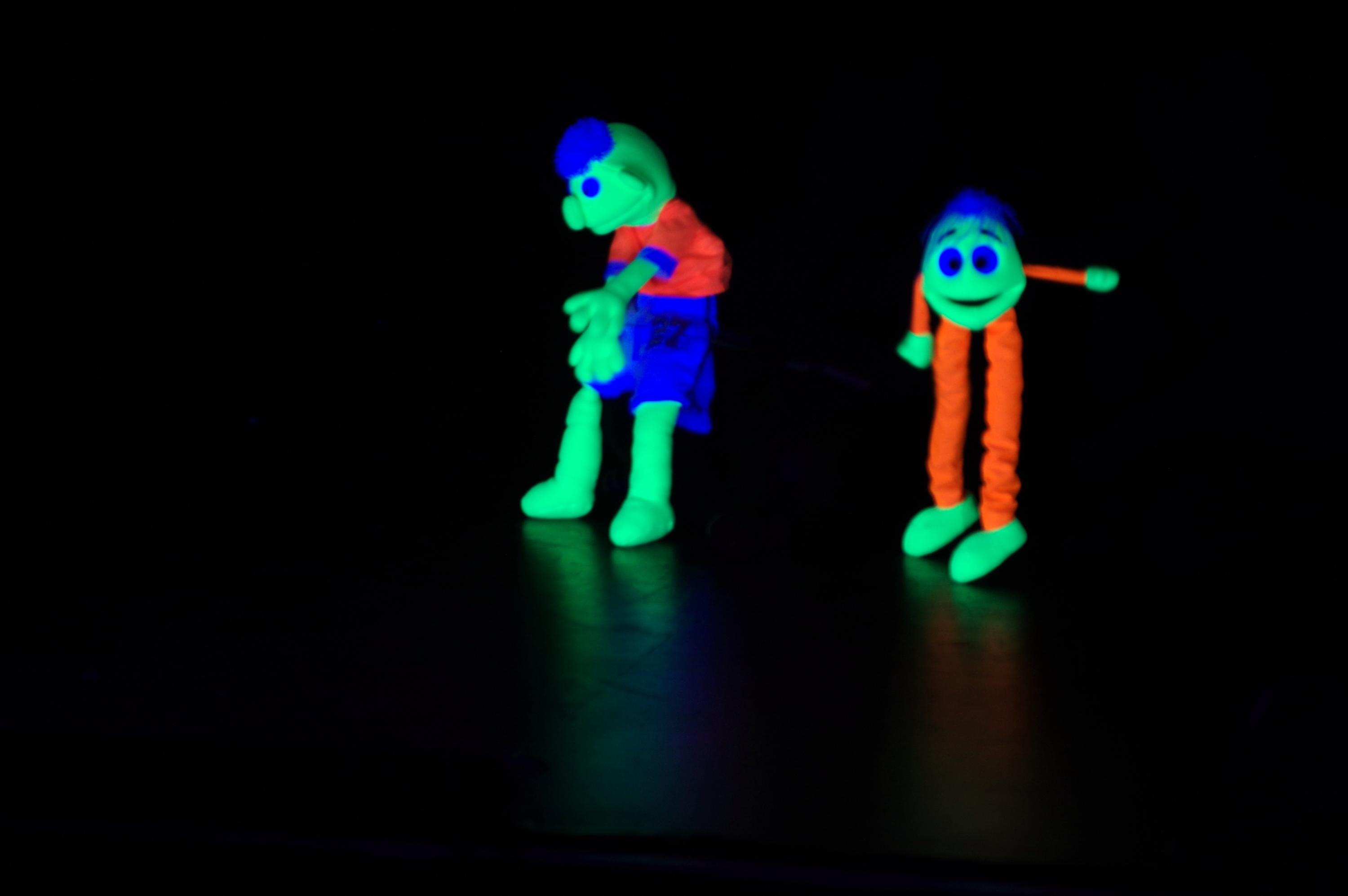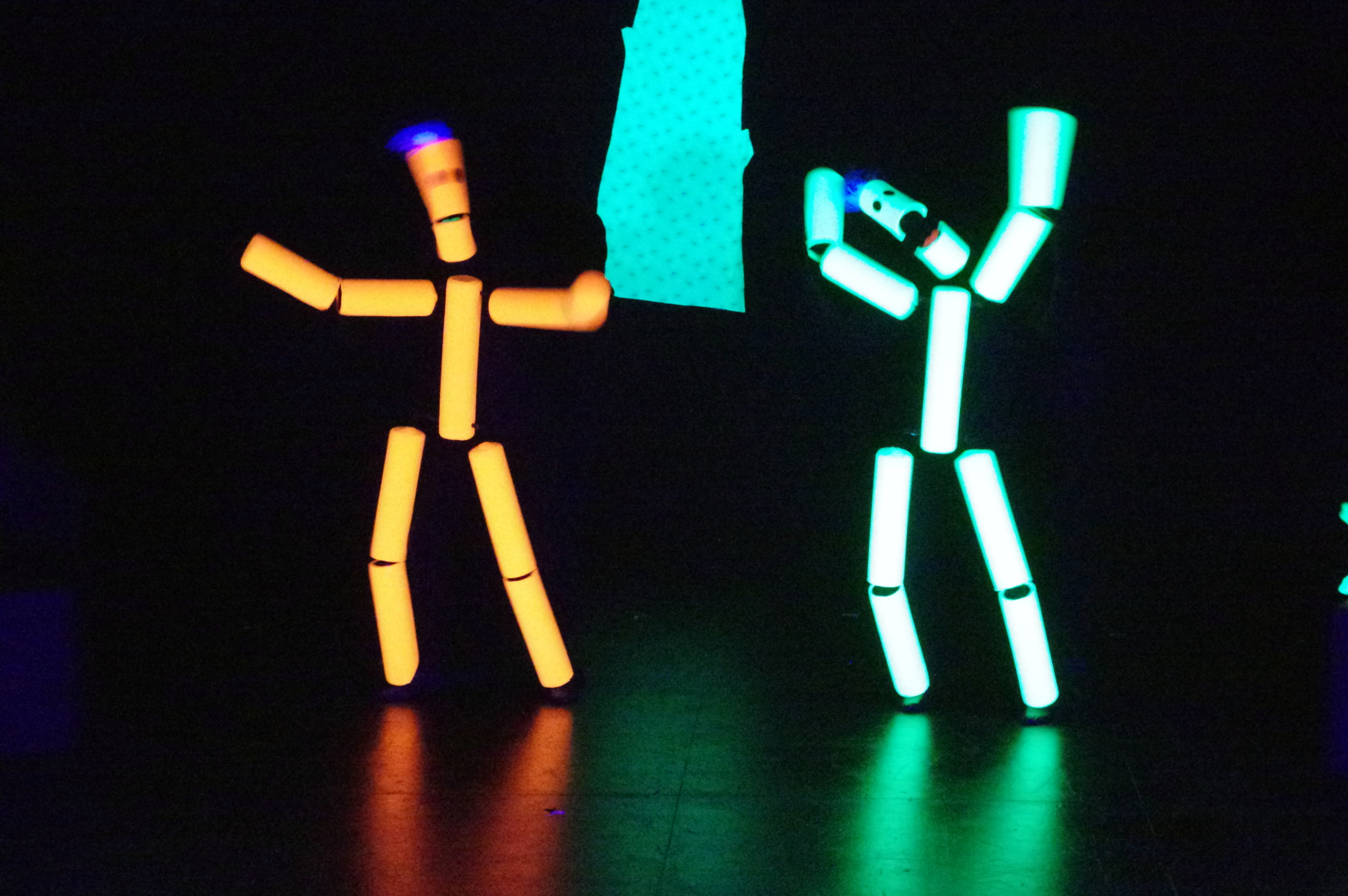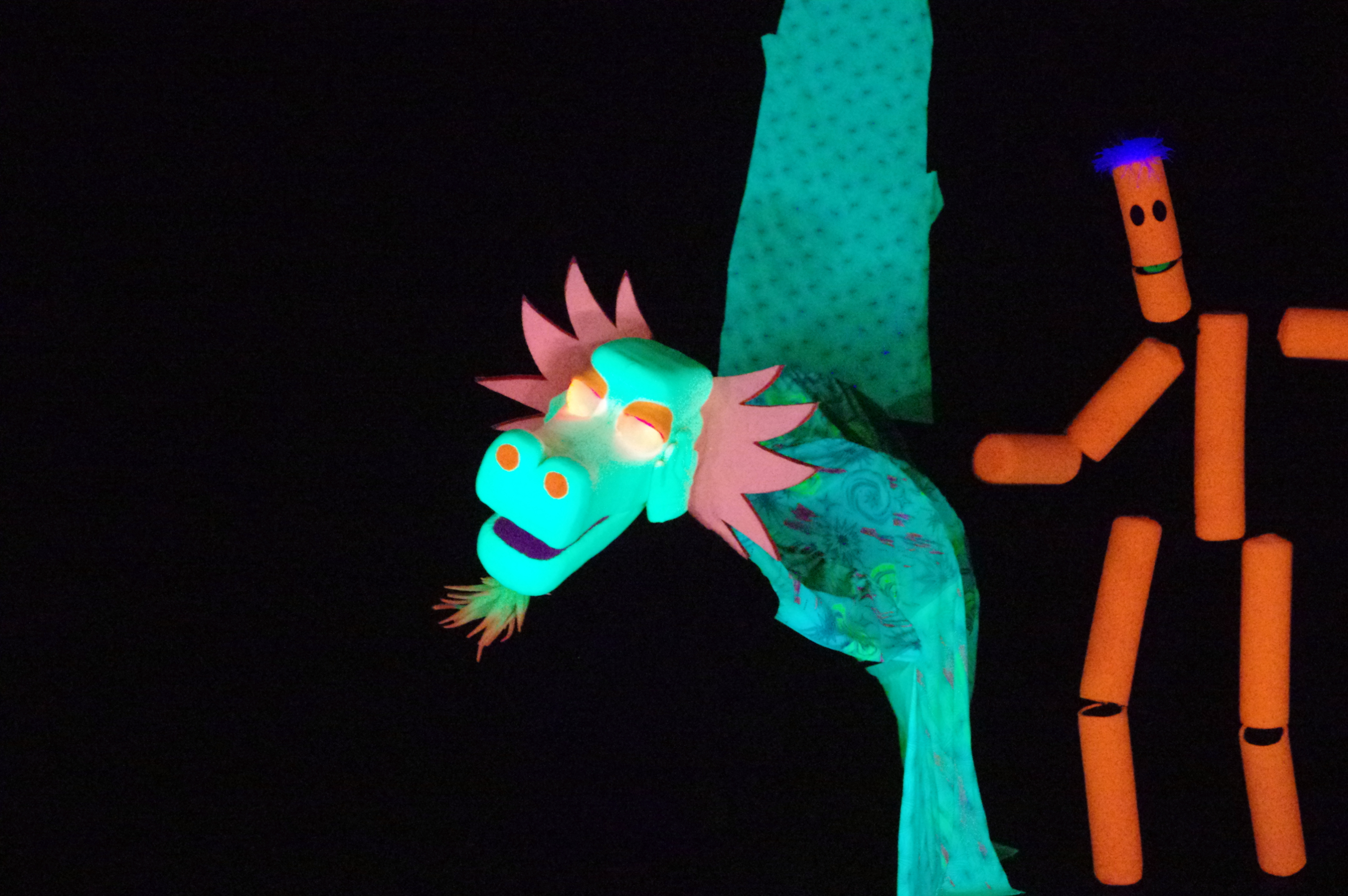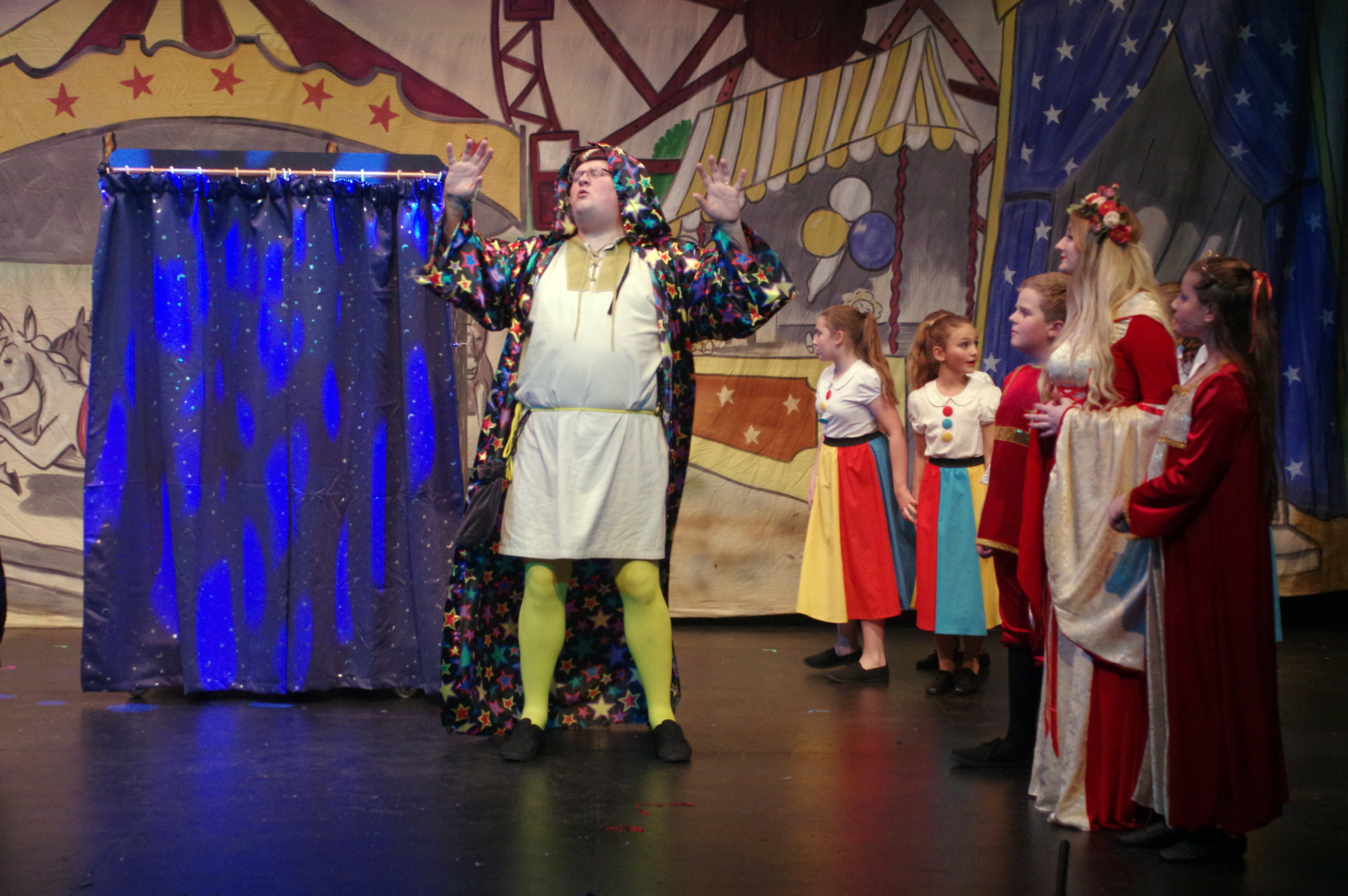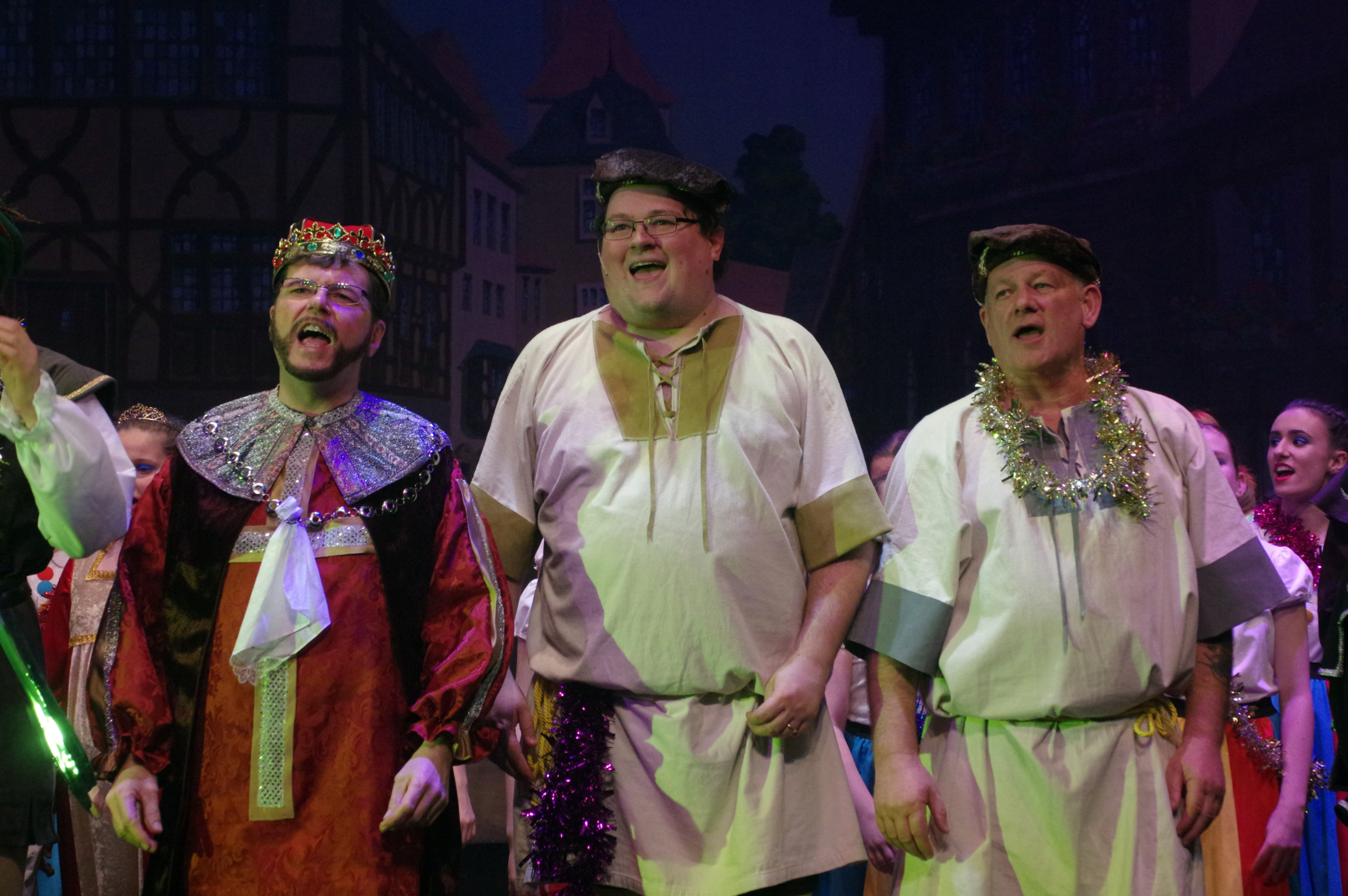 Use scroll bar to view Gallery

Babes in the Woods
Artrix, Bromsgrove
Fri 16 Dec to Fri 23 Dec
A traditional Pantomime
Cast
Robin Hood
Emma Stevens
Maid Marion
Anja Parkes
Nurse Nora Nutjob
Mark Clayton
Hayrick
Max Ponsonby
Sheriff of Nottingham
Graham Forbes
Pokem
Barbara Treen
Prince John
David Mann
Queen Arachnid
Rianne Hawkins
Bashem
James Ralley
Thumpem
David Healing
Little John
Vanessa Morgan
Friar Tuck
Ken Messenger
Alan-a-Dale
Victoria Vollans
Will Scarlett
George Andress
Fairy Fern
Catrin Charmley
King Richard
Kitt Lefebvre
Jill
Janine Parkes
Sally
Sarah Preedy
Rosie
Daisy Green
Rosie
Amy Wicks
Jim
Harry Longley
Jim
Archie Marks
Full Junior Ensemble & Dancers
Amber Baxter
Cerys Gillard
Daisy Green
Daniel Guest
Harry Longley
Archie Marks
Ella Mayo-Higgins
Coral McLoughlin
Chloe Preedy
Sophie Smith
Madeleine Üner
Eleanor Vernalls
Sophie Vernalls
Maya Warman
Amy Wicks
UV Puppeteers
Rachel Andress
George Andress
Amber Baxter
Catrin Charmley
Krista Dunkers
Lucca Greaves
Alice Grennan
Zoe Griffiths
Megan Guest
Emily Haden
Rianne Hawkins
Naomi Hill
Megan Hill
Ella Mayo-Higgins
Rachel McDonnell
Coral McLoughlin
Sophie Smith
Megan Tracey
Madeleine Üner
Talia Warman
Laury Wiggins
Stage Door Dance Academy
Rachel Andress
Amber Baxter
Lucca Greaves
Daniel Guest
Megan Guest
Megan Hill
Naomi Hill
Madeleine Üner
Eleanor Vernalls
Sophie Vernalls
Maya Warman
Talia Warman
Amy Wicks
Laury Wiggins
Soloists
Alice Grennan
Megan Tracey
Guards
Daniel Guest
Chloe Preedy
Eleanor Vernalls
Sophie Vernalls
Maya Warman
Full Senior Ensemble & Dancers
Rachel Andress
Krista Dunkers
Lucca Greaves
Alice Grennan
Zoe Griffiths
Megan Guest
Emily Haden
Megan Hill
Naomi Hill
Rachel McDonnell
Megan Tracey
Talia Warman
Laury Wiggins
Creatives
Director & Producer
Alison Berrisford
Assistant Director & Choregrapher
Martina Ponsonby
Assistant Choreographer
Rachel Andress
Stage Manager
Brian Wiggins
Assistant Stage Manager
Neil Lane , David Green
Sound Designer
Simon Wicks
Lighting
Matt Bird, Midland Theatre Srevices
UV Choreographers
Sarah Charnley, Catrin Charnley
Fly Team Leader
John Edwards-bick
Fly Gallery Crew
Lee Guest, Matt Greaves Adrian Hill, Connor Winter Simon Warman, Andrew Berrisford Howard Vollans
Back Stage Crew
Tanith Garcia, Kerry Parkes Lynn Hubbard, Charlotte Clayton Joy Williamson, Phoebe Heslop Abigail Johns, Roger Goddard Rachel Guest, Connor Hay
Ppyrotechnics Operator
Jannet Allen
Wardrobe
Janine Parkes Alison Berrisford
Props Master
Lynn Hubbard
Props
Alison Berrisford, David Green
Scenery Artwork
Lee Guest
Carpentry
David Green
Publicity
Brian Wiggins, Alison Berrisford Barbara Treen
Poster Design
Alison Berrisford
Photographer
Roy Miles
Safeguarding Officer
Martina Ponsonby
Lead Chaperone
Ros Winspeare
Chaperones
Valerie Atkinson, Jules Evans Brian hooper, Kathryn Hooper Tim Hull, Staci Marshal Martina Ponsonby, Debbie Üner Gill Wiggins
Front of House
Cathy Greaves, Mandy Hawkes Andrew Hayden, Lynn Hayden Rebecca Stevens, Paul Tracey Nicki Marks, Tasha Warman David Green, Julie Green Sarah Brennan, Darren Hawkes
Make up
Rianne Hawkins
Programme
Simon Wicks
Sponsor
Matt Greaves, Bromsgrove Body Repairs